Adrienne Doig: Someone Like Me
Working primarily in self-portraiture, Adrienne Doig's portrayal of self is constantly evolving.
Words: Louise Martin-Chew
Photography: Nikki Short
A female figure lies on her back on a patchwork quilt. She is viewed from above, surrounded by grass, onto which abstracted flowers are sewn. Her eyes are closed, behind sunglasses – she is apparently asleep. A book, open on her chest, has a cover that variously reads, implores or solicits: "LIKE ME".
LIKE Me (2013) created in patchwork, appliqué and embroidery for the University of Queensland National Artists' Self-Portrait Prize, is knowing in its exploration of the human need for Facebook-style approval, so current and so 24/7. Yet its flatness and abstract qualities also offer up traditional crafts (women's work) in its media and portray the manufactured natural environment into which technology increasingly throws us. This is the witty and multi-layered self-portraiture that has sustained Adrienne Doig's art practice over the last 15 years.
Her earliest self-portraits (2001) were a series in which she created her life as a doll. Doig commissioned doll makers from around the world to use her features, but with their own cultural and individual emphases. Her life and environment are used to express the self, but she suggests: "It is not so much about a physical likeness; rather how the idea of a person is created out of the things that surround them and feature in their day to day life."
In recent years Doig has used embroidery and patchwork on found and pieced together backgrounds to continue to explore her own figure. Her 2013 exhibition, Splendid, turned the casual remarks people had made about her work into slogans carried on placards by her self- portrait. These remarks – "FEMINIST CLICHE", "NOT WORTH IT", "SPLENDID" and "VERY INTERESTING" – deal with the impact of these (often feckless) words on the artist. The self-deprecating humour, coupled with increasingly strong abstract qualities in these patchwork images, made these works highly successful. Yet lately, says Doig: "I have become a bit tired of my image." More recent work sees the artist turning her back to the viewer – an invitation to stand in her shoes. "These allow the image to be less about likeness and more about exploring the self," she says. "I'm interested in how little of the person is needed – it becomes more about the other things that might express me."
The most recent work sees Doig's interest in abstraction continue, together with a new interpretation of the changing realities of the environment. "I have pieced together (with patchwork) a more feminine view of the Australian landscape, inspired by my local bush. I was looking at the harshness of Nolan's desert paintings and the intense colour and pattern in Larter's landscapes, to take the ideas elsewhere."
For her latest exhibition, titled Look Out!, her innovation in media continues, with paint used on the fabrics from which these images are built. "In the past I have used tea towels or a ready made or found background and worked myself into the piece so that it became like a backdrop," says Doig. "In this project I am taking aspects of the real landscape around me and working them into a designed landscape that contains portraits of me and my significant others."
Recent bushfires in the Blue Mountains, where Doig is based, have heightened the artist's awareness of increasingly rapid environmental change. During her daily bushwalk, the local birds have come increasingly close. Out There reads like a geometric vortex, drawing the birds and Doig into an inescapable centre. Bushfire Flowers transforms flowers in to patterned and kaleidoscopic landscapes. The result is an exploration of figures within landscapes that express a sense of unfolding crises.
The new work marks another shift for Doig, away from her figure to a more holistic exploration of ideas, reflecting the increased pressure on the environment while still acknowledging and referring to Australian art history. "I want the viewer to step into that space," she says.
DANIEL MUDIE CUNNINGHAM
Assistant director, head curator, Artbank
Daniel Mudie Cunningham has followed Adrienne Doig's work since 2007, when they were both residing in the Blue Mountains. "I was immediately drawn to the way her work often responded to that environment, but in a way that set her work apart from her peers. Adrienne's witty form of portraiture depicts self through personas that are both domestic and glamorised; almost like she is an unassuming quotidian superhero stitched on kitschy found objects like Australiana tea towels depicting national flora and fauna."
The tea towels were used as a backdrop in one body of work, over which Doig's figure strikes a highly urbane pose amid the cliches of Australian fauna (cockatoos, kangaroos, koalas). Mudie Cunningham curated these works in to an exhibition for MOP in Sydney in 2007 and subsequently acquired them for Artbank's collection, where they have proven popular with clients.
"Adrienne's self-portraiture is interesting to me because the serial depiction of self is playfully narcissistic, but without sucking up all the oxygen in the room with a pathological mantra of 'me-me- me'," says Mudie Cunningham. "People who enjoy her work probably see the artist as representing a very common human longing for transcendence from banality – the desire to be able to imagine ourselves wilfully inserted into whatever archetypal fantasy, landscape or scene of choice. The irony is that Adrienne upsets the visual tropes of the dominant western culture through the inherent feminist and political commentary. Her work retains a freshness and irreverence in its ability to impart a powerful message while endearing itself to whimsy and play."
MARTIN BROWNE
Director, Martin Browne Contemporary
Martin Browne had followed Adrienne Doig's work for a number of years before offering her a commercial solo exhibition in 2012. "I've always been taken with the sly and self-deprecating humour in Adrienne's works and their clever sense of irony," he says. In that 2012 show, AD in Arcadia Ego, Doig playfully engaged with Australian art history, embroidering images of local Blue Mountains flora and fauna onto commercially-made tapestries of European forest scenes (themselves woven in China) that she had bought in a market while on a residency in Paris. "In so doing, Doig recalled the European vision of Australia so popularised in the early landscapes of Eugene von Guerard, John Glover, and W.C. Piguenit while at the same time including scenes of her own daily life channelled through iconic images by everyone from Fragonard to Marilyn Monroe."
Adrienne's portrayal of self has since shifted ground, evolving with her ideas and vision. The development has continued into an embrace of landscape, both her local environment and the art historical antecedents. "The new works for Look Out! are increasingly about the here and now and the future. Adrienne has always had a very distinctive vision in which her figure is central to the work, but in such a way as she is standing in for the everyman. In the latest work, particularly, she examines the possibility of an apocalyptic future in which she stands in for every Australian."
Collectors of Doig's work include Cate Blanchett and Andrew Upton and in recent years she has developed an increasing profile amongst institutions.
ADRIENNE DOIG'S NEW BODY OF WORK LOOK OUT! EXHIBITS AT MARTIN BROWNE CONTEMPORARY IN SYDNEY FROM 25 JUNE TO 19 JULY 2015.
DOIG'S WORK CAN ALSO BE SEEN IN LABOURS OF LOVE, AN EXHIBITION CURATED BY LOUISE MITCHELL AT HAZELHURST REGIONAL ART GALLERY RUNNING FROM 7 AUGUST TO 5 OCTOBER 2015.
Image: Adrienne Doig. Portrait by Nikki Short.
This article was originally published in Art Collector issue 72, APR – JUN 2015.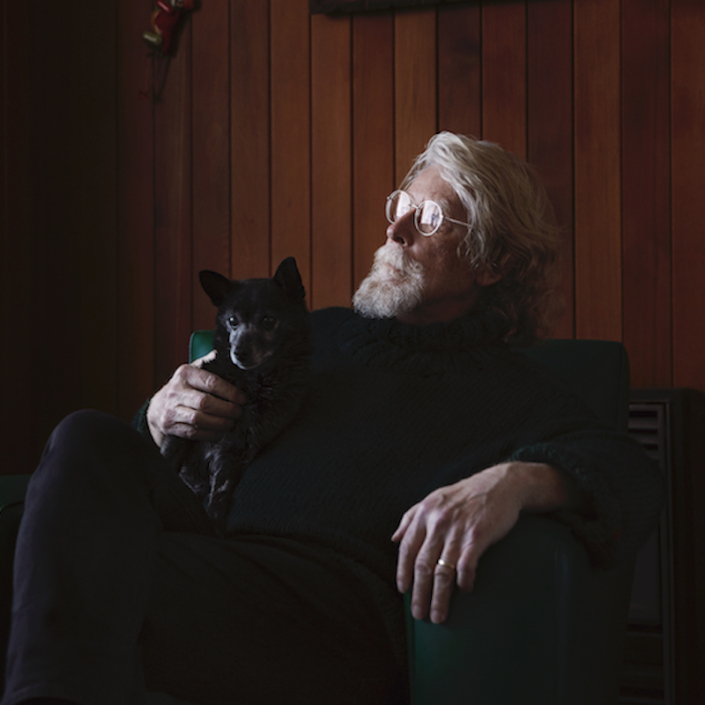 Beneath Michael Vale's theatrical chaos are the accomplished creations of a highly organised, professional practitioner.
https://artcollector.net.au/wp-content/uploads/2020/10/Michael-Vale-copy.jpg
800
800
MaddyMatheson
/wp-content/uploads/2019/02/Art-Collector-Magazine-Online.jpg
MaddyMatheson
2020-10-08 15:03:52
2020-10-08 15:03:52
Michael Vale: Michael in the Madness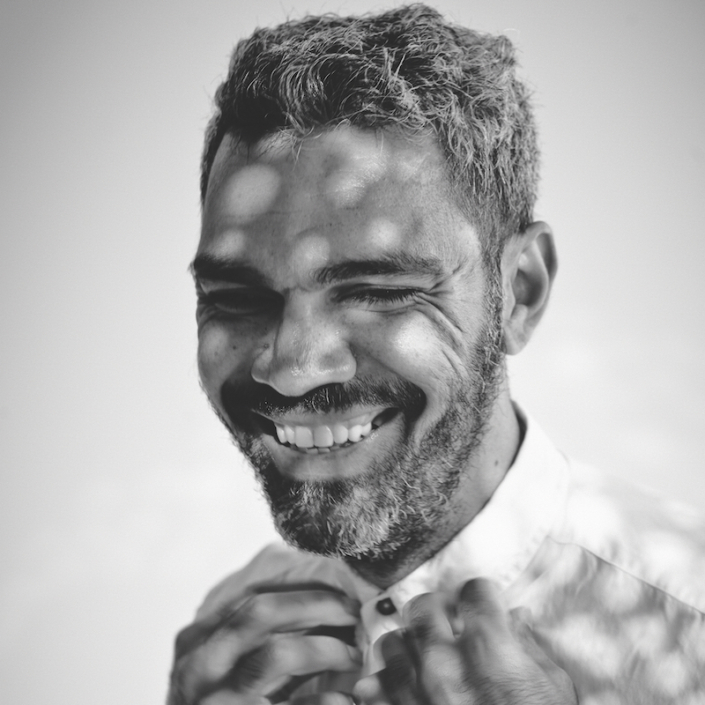 Daniel Boyd reframes Australia's foundational myths as an ongoing history of Aboriginal survival and resistance.
https://artcollector.net.au/wp-content/uploads/2020/10/Daniel-Boyd-copy.jpg
800
800
MaddyMatheson
/wp-content/uploads/2019/02/Art-Collector-Magazine-Online.jpg
MaddyMatheson
2020-10-08 14:38:16
2020-10-08 15:25:55
Daniel Boyd: Into focus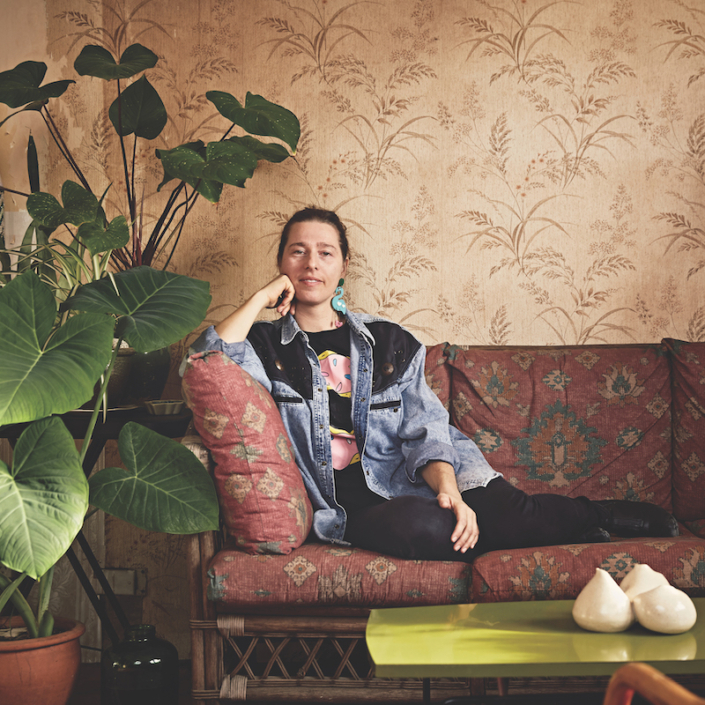 Cigdem Aydemir's practice dissects what it means to be Muslim. Her latest work explores connections to the veil and hair.
https://artcollector.net.au/wp-content/uploads/2020/10/Cigdem-copy.jpg
800
800
MaddyMatheson
/wp-content/uploads/2019/02/Art-Collector-Magazine-Online.jpg
MaddyMatheson
2020-10-08 14:17:48
2020-10-08 15:12:18
Cigdem Aydemir: Beyond the veil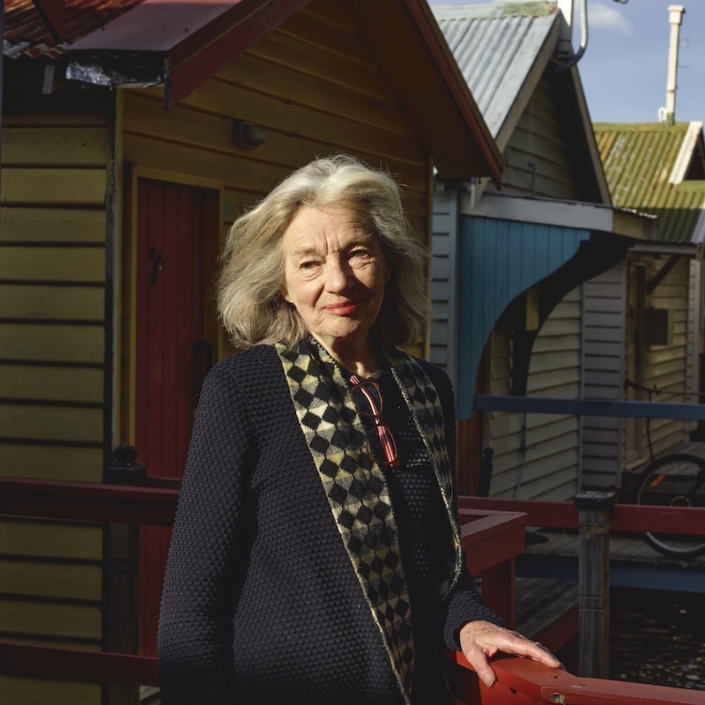 Pat Brassington has established herself as one of the most important Australian artists working today.
https://artcollector.net.au/wp-content/uploads/2020/10/Pat-Brassington-copy.jpg
800
800
Camilla Wagstaff
/wp-content/uploads/2019/02/Art-Collector-Magazine-Online.jpg
Camilla Wagstaff
2020-10-08 13:39:13
2020-10-08 15:09:50
Pat Brassington: Something beautiful & its antithesis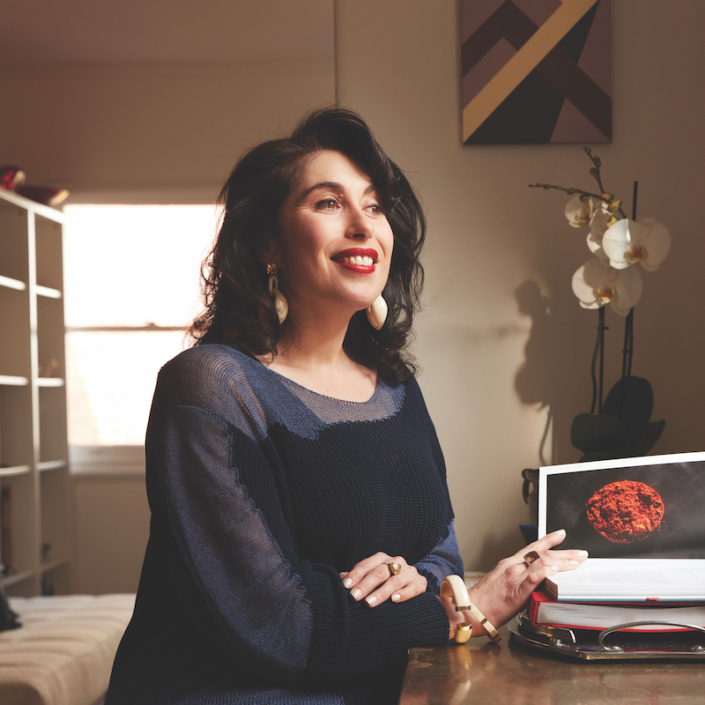 Samara Adamson-Pinczewski found in Abstraction a partner for life.
https://artcollector.net.au/wp-content/uploads/2020/09/ArtCollectorSamaraAdamsonPinc-0426.jpg
800
800
Camilla Wagstaff
/wp-content/uploads/2019/02/Art-Collector-Magazine-Online.jpg
Camilla Wagstaff
2020-09-30 13:01:31
2020-10-08 15:24:24
Samara Adamson-Pinczewski: Getting into Shape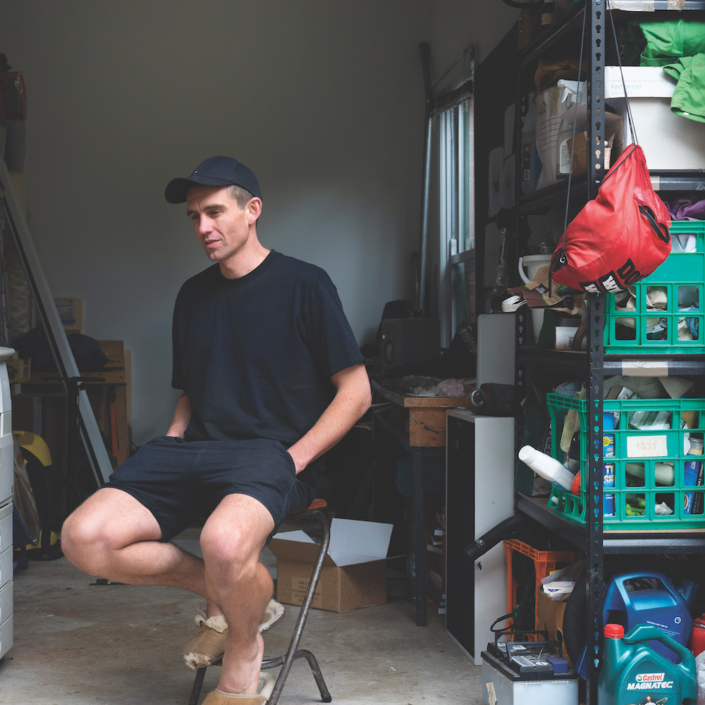 In the go-go-go of our everyday lives, artist Jamie O'Connell asks, will we ever be able to stop?
https://artcollector.net.au/wp-content/uploads/2020/07/20200227_8770-copy.jpg
1000
1000
Rosy Leake
/wp-content/uploads/2019/02/Art-Collector-Magazine-Online.jpg
Rosy Leake
2020-07-20 15:50:23
2020-07-20 15:52:03
Jamie O'Connell: 23-Hour Party person