Bugai Whyoulter: Defiant and Miraculous
Indigenous artist Bugai Whyoulter has created a unique style within the tradition of Western Desert painting. Her innovative, energetic canvases are personal manifestations of broader cultural knowledge and history.
Words: Una Rey
Photography: Tobias Titz
Bugai Whyoulter is both defiant and miraculous: a painter painting up a storm against a prevailing tempest that prophesises the death of the desert art movement. But just as Western artists have resurrected painting several times over the past century and Aboriginal people themselves have resolutely defied such claims against their very existence, there are desert artists of great intention who continue to demonstrate their world view through paint. Reclusive by nature, Whyoulter used to sit back, but since starting to paint for Martumili Artists in the remote Pilbara region in 2007 her practice has seen her shine both personally and professionally, with paintings in a number of key public collections and critical exhibitions in Australia and recently with Harvey Art Projects in the United States. Closer to home, the Museum of Contemporary Art's 2014 exhibition Martu: art from the far Western Desert revealed how Martu have beautifully exploited the tradition of collaborative painting, known in desert languages as kutjungka, or together as one. Whyoulter credits senior artists Nora Wompi and Nora Nungabar as central to her development, mentoring her within an intimate trio while endorsing her personal manifestations of cultural knowledge.
The notion of lineage is important to Whyoulter's practice, as gallery director Suzanne O'Connell points out: "Bugai has this unique gestural style, inspired by her mother-in-law Nora Wompi's teaching, [who in turn worked closely with Balgo star-painter Eubena Nampitjin] … but it's very much her own innovative way of mark making. She has created her own niche within the field of Western Desert painting and Australian painting more generally and there is a genuine demand for work with such integrity."
Born circa 1940 at Pukayiyirna (now Balfour Downs Station), Whyoulter's nomadic lifestyle changed dramatically in the 1960s when she settled with family at Jigalong Mission. She now lives at Kunawarritji but moves regularly between communities and occasionally into the mainstream art world in the service of her emerging art career. The touring exhibition We don't need a map: A Martu experience of the Western Desert at Dubbo's Western Plains Cultural Centre (which runs from 4 April to 31 May 2015), is one such example of connecting world views, Whyoulter's elegant vertical canvases bridging high art and socio-political statements of country.
With solo shows at Aboriginal and Pacific Art in Sydney in 2010 and Seva Frangos Art in Perth in 2011, Whyoulter's first solo exhibition at Suzanne O'Connell Gallery this quarter will introduce her to new audiences. Fearless in scale, Whyoulter creates expansive canvases that sell in excess of $20,000, but small canvases are available for as little as $1,500.
NICI CUMPSTON
Curator, Art Galley of South Australia
The cultural revolution well recognised in the desert painting movement was initiated by men, from Albert Namatjira and his Arrernte countrymen post-1930s to Papunya's great masters from the 1970s. However it is the investment of women artists that sees the movement's continuity. Art Gallery of South Australia curator and artistic director of the inaugural Tarnanthi Festival of Contemporary Aboriginal and Torres Strait Islander Art Nici Cumpston describes Bugai Whyoulter's work within "a new wave of desert artists, mostly women, who are coming out of that desert echoing earlier paintings and in doing so they are reinventing their artistic relationship with the land, its laws and stories … these artists are very conscious of their own individual style, of the subtle changes and necessary repetitions that painting from that wellspring of culture requires.
"In Bugai's work we get a strong sense of all the animated relationships in country, her personal memories, her experience of walking the desert, knowing its rock holes, its bush gardens … and of being able to, in a sense, re-live it and share it through her beautiful, tactile paintings. She certainly stands out as a painter who knows her own mark, who is truly irrepressible and while her canvases speak to the past, they are also very much looking to the future."
GABRIELLE SULLIVAN
Outgoing manager, Martumili Artists
Gabrielle Sullivan, long-term outgoing manager at Martumili Artists, has taken great joy in watching Bugai Whyoulter emerge as an individual talent: "Initially Bugai would sit and watch the older women while she worked on her [spinifex] baskets … and being very generous and considerate, she'd often end up helping others out with their weaving, a kindness that was returned when she began to paint alongside the two Noras [senior artists Nora Wompi and Nora Nungabar]," she says.
"Bugai is a compulsive painter, but she also approaches her work in a very conscious manner, almost sketching her painting in at times. She also has a really attuned sense of colour and will seek out just the right reds and blues, for instance, and mix them with absolute care. She cannot help but paint – she has an incredibly energetic approach and zero hesitation. But she will also stand back from her work and take time to look, to absorb it, to respond to it. Bugai is very self reflective in that way. It is not uncommon for her to rework a painting several times, or to come back to a canvas weeks or even months later and adjust it." Drawing further connections between artist colleagues, Sullivan aligns Whyoulter's expressive and experimental approach with senior painter Yunkurra Billy Atkins, who has established his own distinct Martu idiom.
NEW WORK BY BUGAI WHYOULTER IS EXHIBITED AT SUZANNE O'CONNELL GALLERY IN BRISBANE FROM 30 APRIL TO 6 JUNE 2015.
MARTUMILLI ARTISTS WILL ALSO BE INCLUDED IN THE INAUGURAL TARNANTHI FESTIVAL OF CONTEMPORARY ABORIGINAL AND TORRES STRAIT ISLANDER ART IN OCTOBER 2015, WITH EXHIBITIONS AT THE ART GALLERY OF SOUTH AUSTRALIA CONTINUING UNTIL JANUARY 2016
Image: Bugai Whyoulter. Portrait by Tobias Titz.
This article was originally published in Art Collector issue 72, APR – JUN, 2015.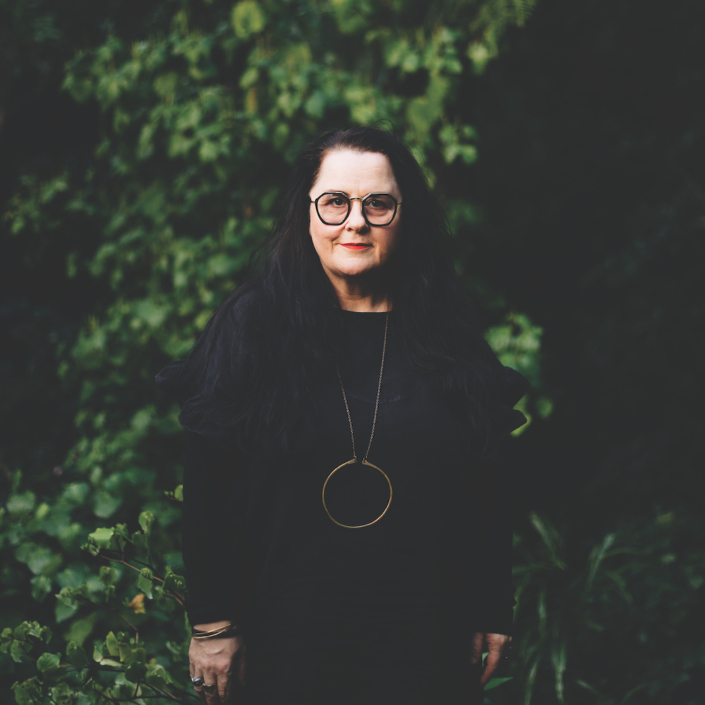 A new exhibition by one of New Zealand's most lauded lens-based practitioners Ann Shelton explores female experiences of representation, control, fertility and trauma.
https://artcollector.net.au/wp-content/uploads/2019/12/Ann-Shelton-IMG_3928-copy.jpg
1000
1000
Camilla Wagstaff
/wp-content/uploads/2019/02/Art-Collector-Magazine-Online.jpg
Camilla Wagstaff
2019-12-18 14:50:30
2019-12-18 14:50:30
Ann Shelton: Close to the Wind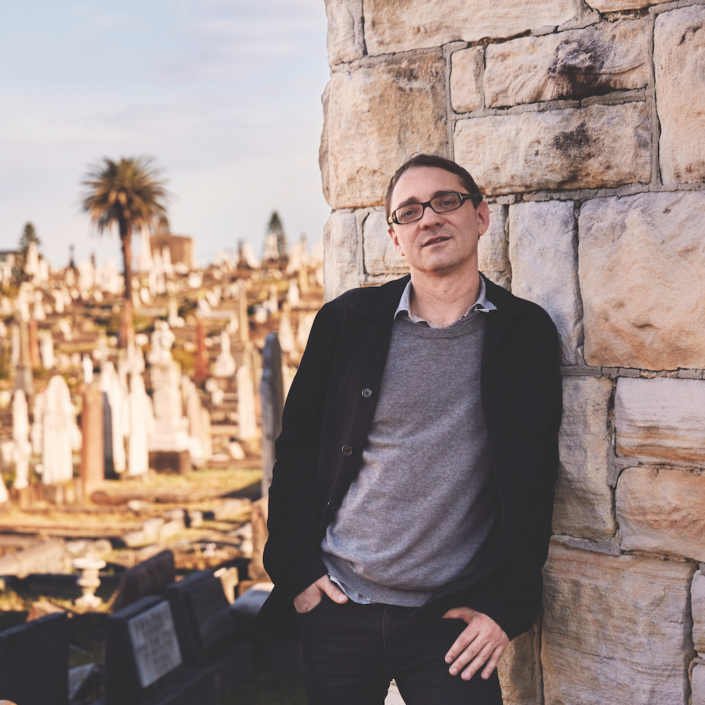 Tim Silver's work shoots straight from the hip, investigating the spaces between love, fragility, decay and death.
https://artcollector.net.au/wp-content/uploads/2019/12/TIM-SILVER_062-1.jpg
1000
1000
Camilla Wagstaff
/wp-content/uploads/2019/02/Art-Collector-Magazine-Online.jpg
Camilla Wagstaff
2019-12-18 14:47:19
2019-12-18 14:47:19
Tim Silver: The Silver Bullet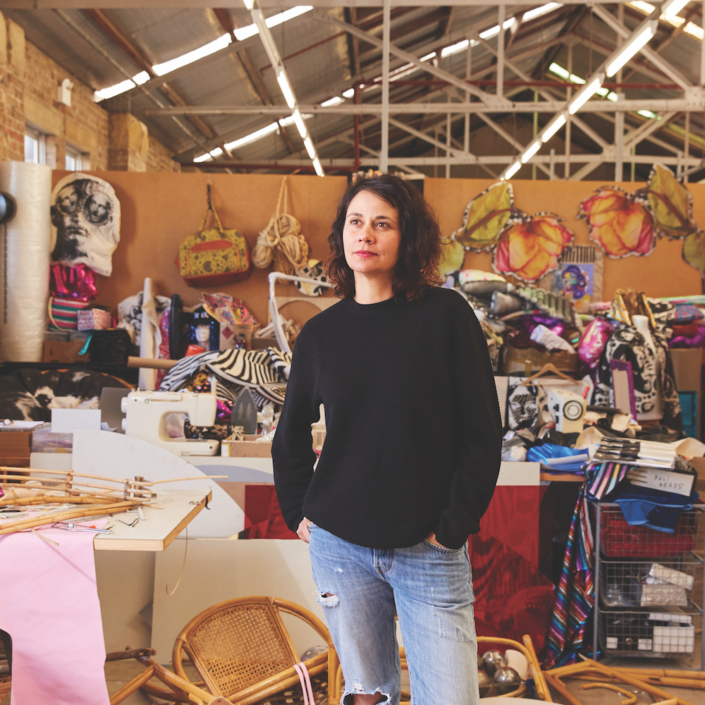 Beauty in trauma, magic in dirt… to understand the work of Sarah Contos is to understand how uncomfortably comfortable she is with life's endless contradictions.
https://artcollector.net.au/wp-content/uploads/2019/12/SARAH-CONTOS_005.jpg
1000
1000
Camilla Wagstaff
/wp-content/uploads/2019/02/Art-Collector-Magazine-Online.jpg
Camilla Wagstaff
2019-12-18 14:42:57
2019-12-18 14:44:42
Sarah Contos: The Spellbinder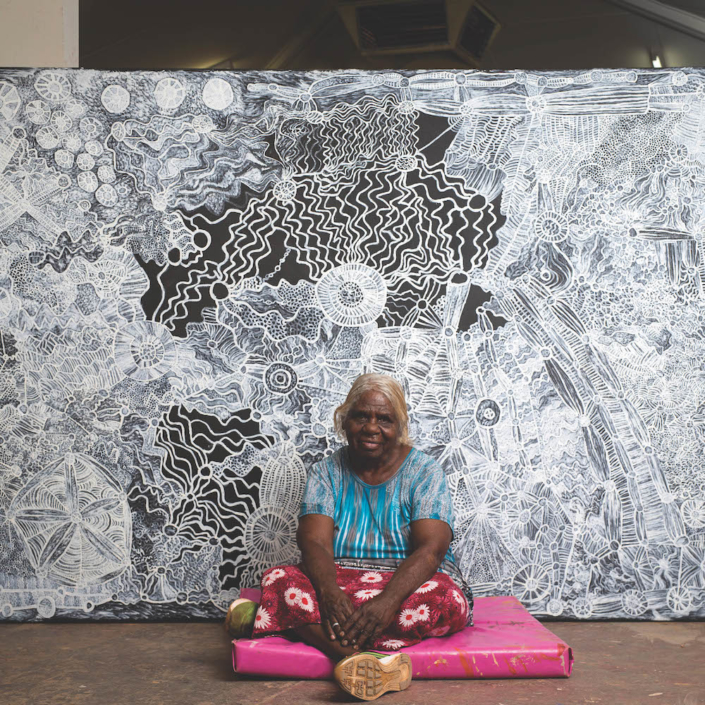 Painter Betty Muffler offers the surreal quality of healing not only to her people, survivors and second generations, but also to her Country.
https://artcollector.net.au/wp-content/uploads/2019/12/BETTY-8463.jpg
1000
1000
Camilla Wagstaff
/wp-content/uploads/2019/02/Art-Collector-Magazine-Online.jpg
Camilla Wagstaff
2019-12-18 14:37:46
2019-12-18 14:37:46
Betty Muffler: Healing Hands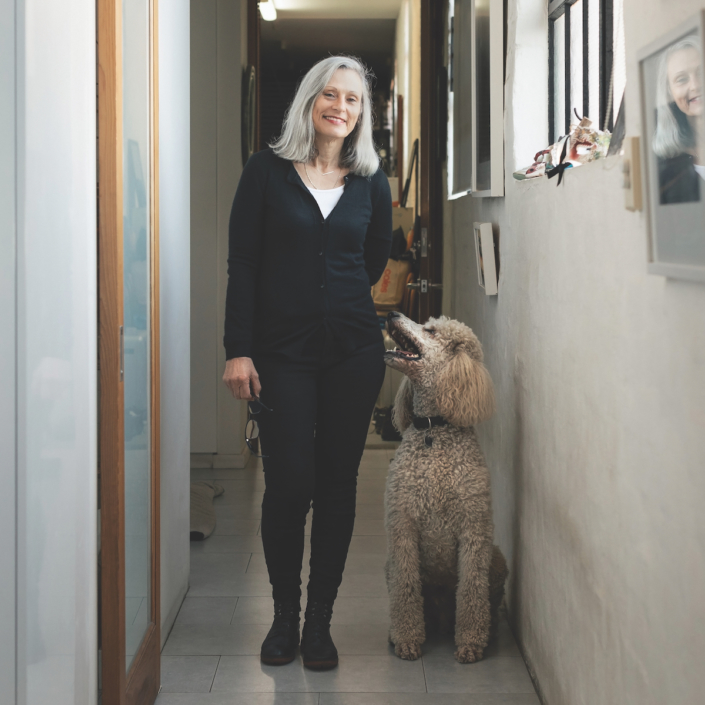 After four decades of practice, Julie Rrap is still doing what she does best: raising serious issues with dry humour, sharp wit and shrewd irony.
https://artcollector.net.au/wp-content/uploads/2019/09/julie-rrap-feature.jpg
1200
1200
Rosy Leake
/wp-content/uploads/2019/02/Art-Collector-Magazine-Online.jpg
Rosy Leake
2019-09-27 12:33:32
2019-10-08 14:30:01
Julie Rrap: The Fast and The Funny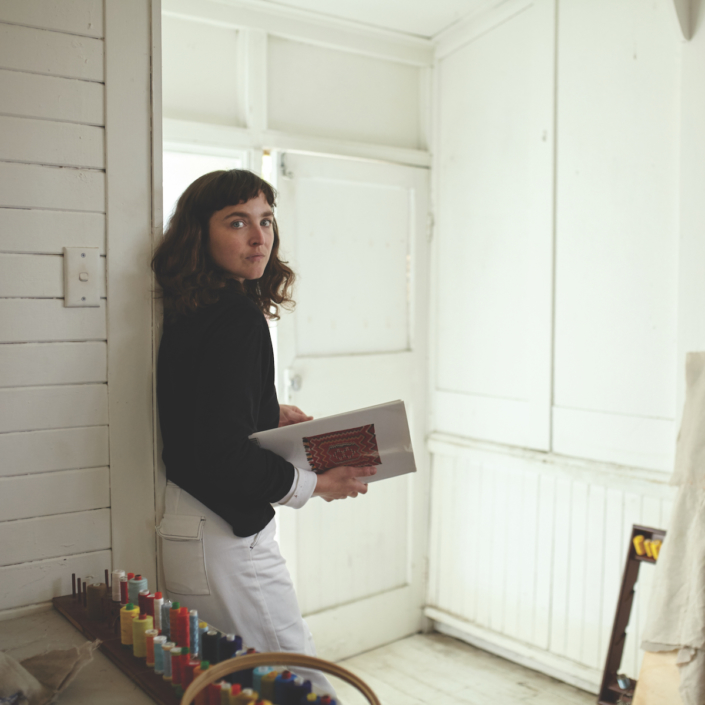 Teelah George's embroidery works are built stitch by stitch, her paintings layer by layer – unravelling stories that are at once deeply personal and profoundly universal.
https://artcollector.net.au/wp-content/uploads/2019/09/Teelah-George-feature.jpg
1200
1200
Rosy Leake
/wp-content/uploads/2019/02/Art-Collector-Magazine-Online.jpg
Rosy Leake
2019-09-27 12:06:35
2019-10-08 14:31:05
Teelah George: Alternating Currents