Anna Kristensen: Push and Pull
When Carrie Miller visited Anna Kristensen's studio she found an artist deep in a push and pull with definitions of painting. It's a struggle that always seems to return to the viewer.
Words: Carrie Miller
Photography: Zan Wimberley
Walking into Anna Kristensen's studio, the first thing a visitor notices is an architectural model of what is later revealed to be Gallery 9, her Sydney gallery. Looking more closely at the model's interior one sees miniature representations of the artworks which are displayed, full-scale, on the surrounding studio walls. Make your way to the other side of the room and you will notice large notebooks open on her study table, filled with ideas drawn from her extensive reading and engagement with the work of other artists. These details are not inconsequential; rather they reveal the meticulousness and intelligence with which Kristensen approaches her practice.
Kristensen first came to critical notice and popular attention with the spectacular solo exhibition Indian Chamber at Gallery 9 in Sydney. Its centrepiece was a floor-to-ceiling panoramic painting lining a cylindrical timber structure that the viewer entered via a doorway. The enveloping, cave-like experience created by Kristensen evoked the original Indian Chamber in the Jenolan Caves. The natural forms found there were exquisitely rendered by the artist on curved ply, surrounding the spectator and recreating the immersive experience of the caves themselves. In essence, this work allows you to step into the frame of the painting. As Kristensen has said: "I wanted the work to be immersive, for the viewer to be within the painting experience, inside the physical experience."
Her next body of work were flower paintings – wildflowers signifying the Australian landscape composed within painted borders inspired, as Kristensen says, "by the design of a Persian carpet, with its border, coloured central field and the floral medallion floating in the centre". These works explored the complex relationship between abstraction and representation, specifically the capacity for these traditionally opposed categories to exist within one image.
Her new work includes two large screenprints which are fixed to the walls, themselves depicting walls. Through the application of reflective metallic paint, as well as the use of photorealistic technique, there is a sense that the bricks are hovering in the metallic colour, abstract shapes floating in an ambiguous metallic ground.
At first blush, the meaning of these works is inscrutable, but understood in the broader context of Kristensen's practice, the play between the categorical dichotomies which traditionally frame our understanding of painting becomes clear. In her hands, conventional oppositions which are assumed to be exclusive and exhaustive become implicated in each other in seductive and revealing ways. There is a push-pull between representation and abstraction, between flatness and depth and so on. The work inhabits this liminal space, throwing into question old hierarchies purely through the physical qualities of painting.
Additionally, there is a concern with the idea of reflexivity which had been explored with Indian Chamber, a room inside a room, a loop turning back or forward on itself, with no beginning or end. In the same way according to Kristensen, the current show is also reflexive in that "the works, while all looking very different from one another, reflect each other back in a few ways. This happens for example in repeating suggestions of a certain shape, or using reflective materials of metal or metallic paint, or presenting images of windows inside a larger frame."
What also becomes apparent is the significance of "the experiential possibilities of looking at an image" to Kristensen's practice. In the latest series, this is evident in the use of metallic paints that change in the light as you move in front of the painting and around the room. Taking her oeuvre as a whole, it becomes evident that her interest in "how our perceptual experience of reading images can be manipulated by formal elements" influences her aesthetic choices, motivating her desire to produce paintings that "require you to move around the space to experience them, not just stand in front as you usually do to view a painting".
So while there is undoubtedly a sharp, critical mind behind these works, Kristensen's practice is as much a matter of the physicality of painting as it is an abstract theoretical pursuit. For Kristensen, the meaning of painting is always located in its experiential possibilities. And it is this recognition that makes Kristensen's work so compelling.
Anna Kristensen's new work will be shown at Gallery 9 in Sydney from 4 to 28 June 2014.
Allan Cooley
DIRECTOR, GALLERY 9
"I first became aware of Anna Kristensen's work when I saw her Honours show at the College of Fine Arts in Sydney in 2005," says Allan Cooley, director of Gallery 9 in Sydney. "I was immediately intrigued by the detail of her painting and the subtle and delicate choice of colour in her work. I clearly remember these works to this day.
"Anna's next show was at Peloton Gallery in September 2006 and although the themes of her work had changed, again I was struck by the imaginary qualities in her work.
"Anna received a Post Graduate Award and travelled to Berlin where she studied at the Universität der Künste in Berlin and subsequently had an exhibition at Elena Kolbasina Gallery. On her return I approached her about her first solo exhibition at Gallery 9 in March 2008 and the gallery has represented her since that time.
"Anna's works relate to many different narratives: history, geography, geology, landscape and architecture as well detailed studies of museum displays and Persian carpets. Across all of these subjects, Anna's work evokes a transient perspective and entices viewers to explore different realms, the past, present and future. Ultimately her ability as an artist and a painter is masterful and her work is beautiful.
"I personally choose to live with two of her works which relate to entirely different subject matters. Although I encounter these works daily, they continually engage me and draw me deeper into their nature."
This article was originally published in Art Collector issue 68, APR – JUN 2014.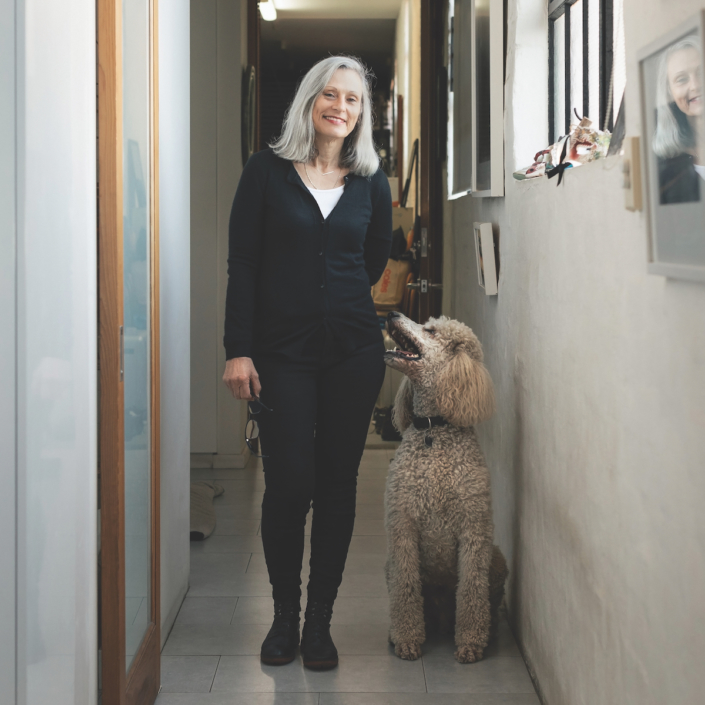 After four decades of practice, Julie Rrap is still doing what she does best: raising serious issues with dry humour, sharp wit and shrewd irony.
https://artcollector.net.au/wp-content/uploads/2019/09/julie-rrap-feature.jpg
1200
1200
Rosy Leake
/wp-content/uploads/2019/02/Art-Collector-Magazine-Online.jpg
Rosy Leake
2019-09-27 12:33:32
2019-10-08 14:30:01
Julie Rrap: The Fast and The Funny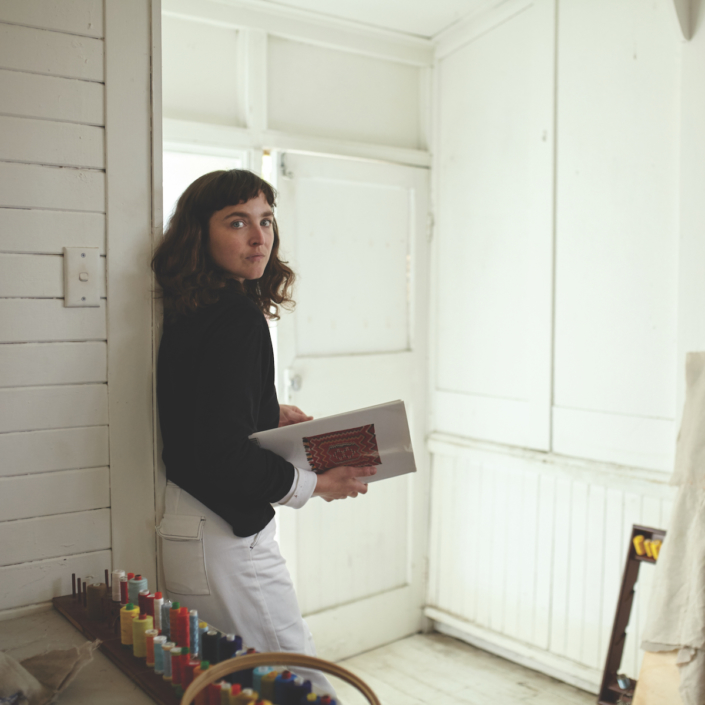 Teelah George's embroidery works are built stitch by stitch, her paintings layer by layer – unravelling stories that are at once deeply personal and profoundly universal.
https://artcollector.net.au/wp-content/uploads/2019/09/Teelah-George-feature.jpg
1200
1200
Rosy Leake
/wp-content/uploads/2019/02/Art-Collector-Magazine-Online.jpg
Rosy Leake
2019-09-27 12:06:35
2019-10-08 14:31:05
Teelah George: Alternating Currents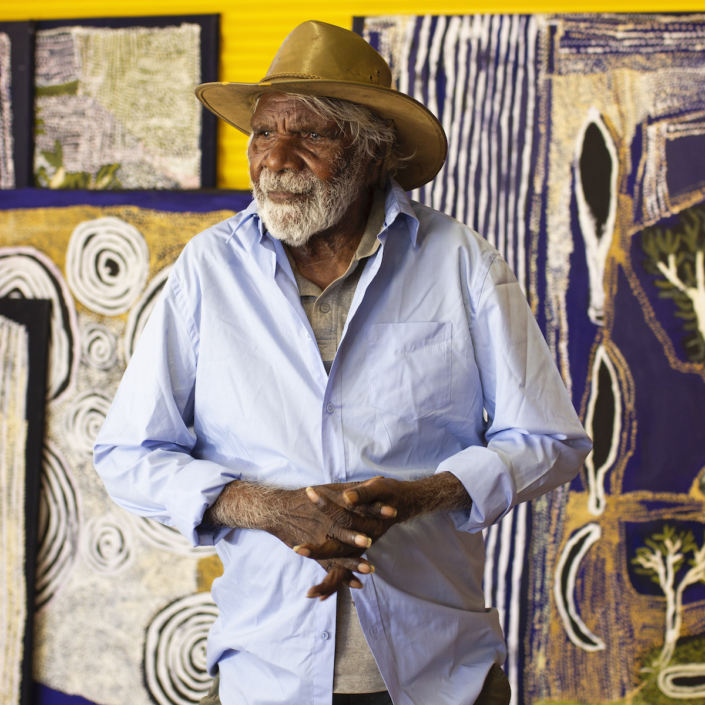 Mick Wikilyiri's dynamic paintings are a deeply personal representation of Country, spirituality and family history.
https://artcollector.net.au/wp-content/uploads/2019/09/mick-feature.jpg
1201
1200
Rosy Leake
/wp-content/uploads/2019/02/Art-Collector-Magazine-Online.jpg
Rosy Leake
2019-09-27 12:05:35
2019-10-08 14:46:54
Mick Wikilyiri: Every Part Of Me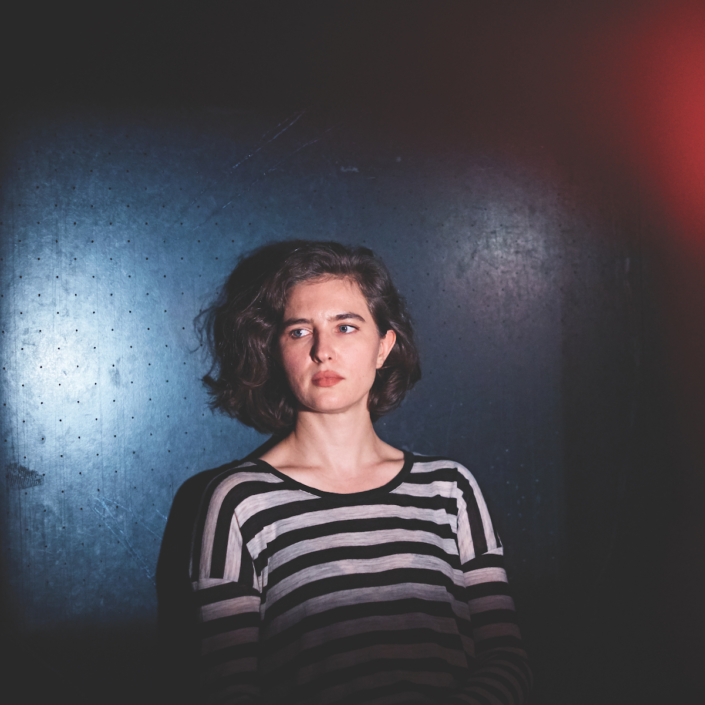 A photographer without a camera, Justine Varga opens up the conceptual and material possibilities of what a picture can be.
https://artcollector.net.au/wp-content/uploads/2019/09/varga-feature.jpg
1200
1201
Rosy Leake
/wp-content/uploads/2019/02/Art-Collector-Magazine-Online.jpg
Rosy Leake
2019-09-27 12:03:40
2019-10-08 14:49:17
Justine Varga: Camera Observa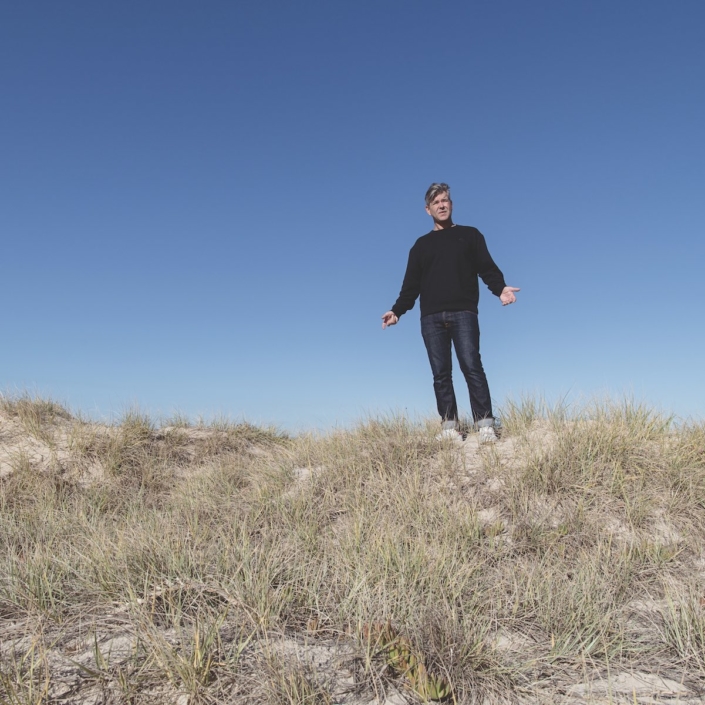 Traversing the tides between real and imagined, French-born, Melbourne-based artist Mathieu Briand's practice is brimming with hidden treasures.
https://artcollector.net.au/wp-content/uploads/2019/09/ArtCollector_MathieuBriand_photoSarahWalker3-1.jpg
1200
1201
Rosy Leake
/wp-content/uploads/2019/02/Art-Collector-Magazine-Online.jpg
Rosy Leake
2019-09-27 12:02:46
2019-10-08 14:51:47
Mathieu Briand: A Pirate's Life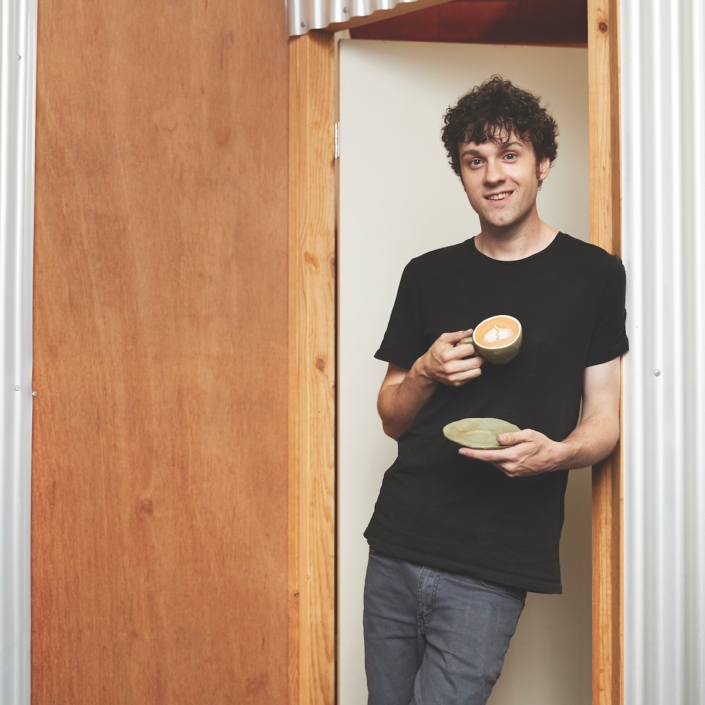 Kenny Pittock approaches his practice with sincerity, enthusiasm and whip fast wit, offering a refreshing perspective on the seemingly mundane everyday.
https://artcollector.net.au/wp-content/uploads/2019/06/Kenny-pittock-feature.jpg
1200
1200
Rosy Leake
/wp-content/uploads/2019/02/Art-Collector-Magazine-Online.jpg
Rosy Leake
2019-06-28 15:39:11
2019-10-08 14:56:44
Kenny Pittock: Word Play