A: Corner of Abbott Rd and Possum Cres, Papunya, NT
P: +61 8 8956 2984
W: papunyatjupi.com.au
Facebook: Papunya Tjupi Arts
Instagram: @tjupiarts
Papunya Tjupi Arts is a 100 per cent Aboriginal owned and directed community arts organisation based in Papunya, the birthplace of the Western Desert dot-painting movement. The artists of Papunya Tjupi have established their own unique identity based on the legacy of their forefathers. The Art Centre, located 250 kilometres North West of Alice Springs, supports emerging artists and some of Australia's leading contemporary painters.
The Art Centre services around 100 artists from Papunya and surrounding outstations. The artists have become renowned for their strong linework and for continuously developing new ways to tell the old stories.
Papunya Tjupi Arts exhibits fine art paintings and prints both nationally and internationally. Visitors are welcome to the Art Centre's on-site gallery where you can purchase artworks, experience local culture and learn more about the artists' practices and the history of art in Papunya. For big groups, please email to make an appointment. Permits are not required for day visits.
Current artists:
Beyula Puntungka Napanangka
Candy Nelson Nakamarra
Carbiene McDonald Tjangala
Charlotte Phillipus Napurrula
Dennis Nelson Tjakamarra
Doris Bush Nungarrayi
Emily Andy Napaltjarri
Isobel Gorey Nambajimba
Isobel Major Nampitjinpa
Martha McDonald Napaltjarri
Mary Roberts Nakamarra
Maureen Poulson Napangardi
Mona Nangala
Narlie Nelson Nakamarra
Nellie Nangala
Tilau Nangala
Watson Corby
Image: Doris Bush on Country with her work Bush Mangarri Tjuta
FEATURED POSTS ON PAPUNYA TJUPI ARTS
Incinerator Art Space presents a group exhibition Stories from the Beginning.
https://artcollector.net.au/wp-content/uploads/2019/03/Doris-Bush-Nungarrayi.jpg
1200
1203
Camilla Wagstaff
https://artcollector.net.au/wp-content/uploads/2021/11/Art-Collector-logos-transparency-WHITE-1080x1080px-2.png
Camilla Wagstaff
2019-02-13 12:12:57
2019-03-20 10:24:21
Group Exhibition: Stories from the Beginning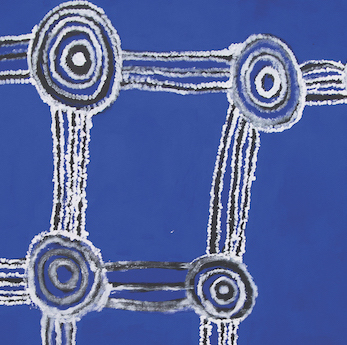 https://artcollector.net.au/wp-content/uploads/2021/06/Donald-Ferguson-213-21-1.jpg
345
347
MaddyMatheson
https://artcollector.net.au/wp-content/uploads/2021/11/Art-Collector-logos-transparency-WHITE-1080x1080px-2.png
MaddyMatheson
2021-06-04 14:35:06
2021-07-28 11:39:34
Warakurna & Kayili Artists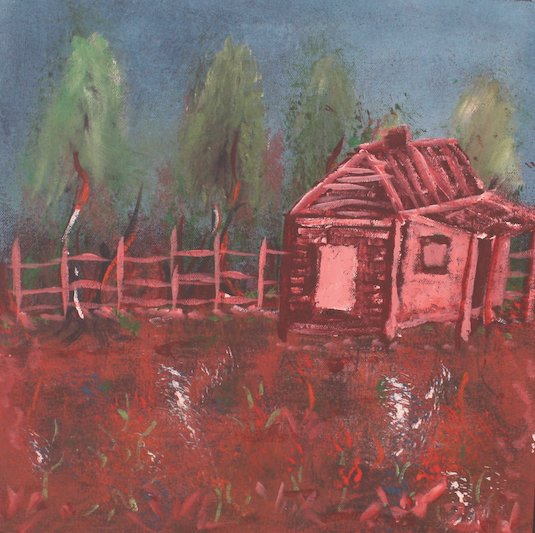 https://artcollector.net.au/wp-content/uploads/2021/06/Adrian-Trssider.jpg
533
535
MaddyMatheson
https://artcollector.net.au/wp-content/uploads/2021/11/Art-Collector-logos-transparency-WHITE-1080x1080px-2.png
MaddyMatheson
2021-06-04 14:21:04
2021-06-04 14:22:04
Tjukurba Art Centre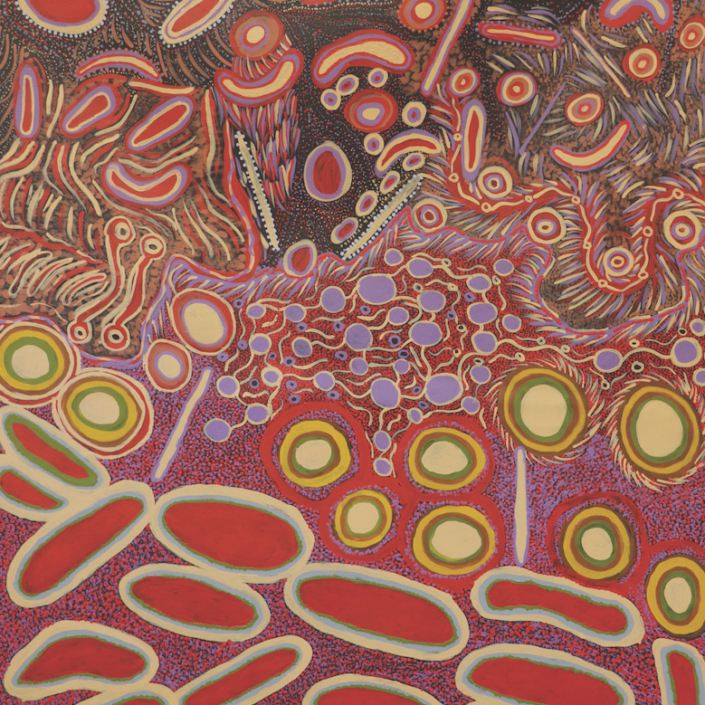 https://artcollector.net.au/wp-content/uploads/2021/06/1.-MinymaKutjara-1.jpg
779
779
MaddyMatheson
https://artcollector.net.au/wp-content/uploads/2021/11/Art-Collector-logos-transparency-WHITE-1080x1080px-2.png
MaddyMatheson
2021-06-04 12:35:38
2021-06-04 12:40:03
Minyma Kutjara Arts Project