Carriageworks announces Sydney Festival 2023 Program
Headlining exhibitions by leading Australian artists include Paul Yore, The Huxleys, Thea Anamara Perkins, and the Sydney debut of immersive performance work by Speak Percussion.
Sydney Carriageworks has announced a jam-packed program spanning visual arts and live performance to be presented as part of Sydney Festival 2023. Carriageworks CEO Blair French said: "We are thrilled to welcome Sydney Festival back to Carriageworks in 2023 and are incredibly proud to be supporting some of Australia's most exciting artists across a dynamic, multidisciplinary program. We look forward to welcoming audiences onsite to experience both new commissioned work, and work presented in Sydney for the first time."
Covering the walls of Carriageworks' public space from 14 December – 12 February, is a large-scale mural by Arrernte and Kalkadoon artist Thea Anamara Perkins. Stockwoman is the most ambitious and largest work to date by Perkins. Created onsite over three weeks, the artist will paint her great grandmother and Arrernte elder Hetti Perkins, who from the age of fourteen worked riding horses and branding cattle in the gold mining settlement of Arltunga, 110 km east of Alice Springs (Mparntwe). Responding to the national myth of Ned Kelly, Perkins reimagines a First Nations matriarch as the truest representation of a strong and daring spirit. Stockwoman traces ancestral stories across Country from Alice Springs to Redfern to reframe our imagining of the Australian landscape.
In partnership with the Australia Centre for Contemporary Art (ACCA), Carriageworks will present Paul Yore, WORD MADE FLESH, an immersive installation, showing from 5 January – 26 February. The multidisciplinary artist's WORD MADE FLESH is a new architecturally scaled installation composed of improvised makeshift structures, mixed media sculpture and found objects, collage and assemblage, paintings, video, and pulsating sound and light. Originally commissioned by ACCA, the work comes to Sydney after its premiere in Melbourne this September 2022. A kaleidoscopic 'gesamtkunstwerk,' WORD MADE FLESH imagines a queer alternative reality, erected from the wasteland of the Anthropocene.
The Melbourne-based collaborative duo, The Huxleys, utilising their skills in costume design, performance and photography, will honour queer artists lost to the HIV/AIDS epidemic. The exhibition, presented from 5 January – 5 March, will include large-scale photographic works, video art, and an opening live art party on 4 January. The exhibition will also feature a durational collaborative installation that invites the community to contribute panels to be sewn together into a quilt, reminiscent of the AIDS Memorial Quilts created during the 80s and 90s.
An immersive live performance by Speak Percussion makes its Sydney debut on the heels of sell out national and international tours. Polar Force wil show from 6-8 January, exploring the beauty and infinite complexity of Antarctica, enveloping the audience into visceral sound worlds of the Antarctic ice shelves. Situated within a custom-built white inflatable structure, the work features multi-channel sound design and live percussion; it combines high fidelity field recordings captured in the Australian Antarctic Territory by sound artist Philipa Samartzis with bespoke musical instruments made to manipulate pressurised air, water and ice.
Key Dates and Details:
Thea Anamara Perkins: Stockwoman, 14 December 2022 – 12 February 2023
Paul Yore: WORD MADE FLESH, 5 January – 26 February 2023
The Huxleys: Bloodlines, 5 January – 5 March 2023
Speak Percussion: Polar Force, 6 – 8 January 2023
This article was posted 28 October 2022.
Image: The Huxleys, Leigh, 2022, Giclèe archival print, 106 x 106 cm. Courtesy: the artists and Carriageworks, Sydney.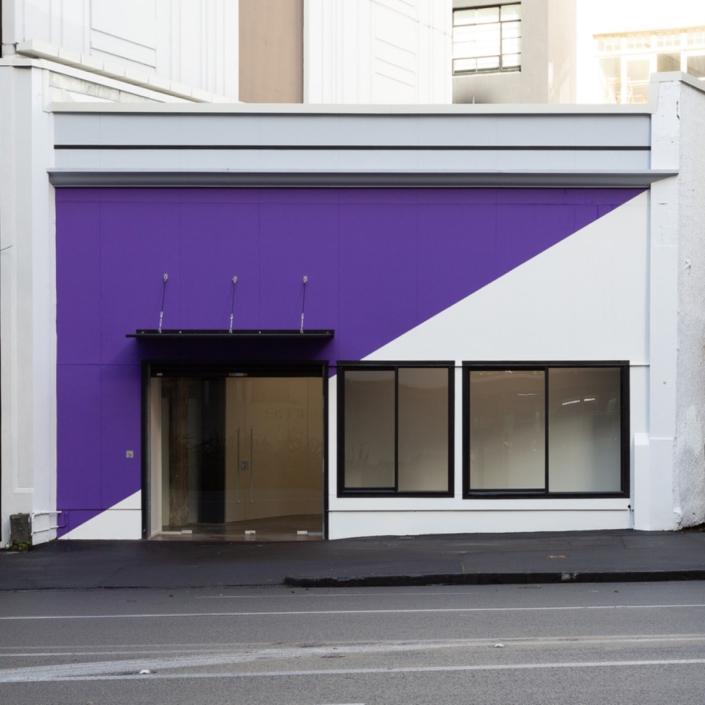 New Zealand-based gallery opens its new space with a bang.
https://artcollector.net.au/wp-content/uploads/2023/05/Jan-van-der-Ploeg-WALL-PAINTING-No.-534-Untitled-2023-Sumer-2-Tamaki-Makaurau.-Photo-Dan-du-Bern.jpeg
1200
1200
Erin Irwin
https://artcollector.net.au/wp-content/uploads/2021/11/Art-Collector-logos-transparency-WHITE-1080x1080px-2.png
Erin Irwin
2023-05-29 10:39:51
2023-05-29 10:39:51
Sumer Comes to Auckland