Fox Jensen announces representation of two new artists
Liat Yossifor and Gideon Rubin join Fox/Jensen Galleries Sydney and Auckland.
Words: Charlotte Middleton
Joining the impressive stable of Fox Jensen Gallery in Sydney and Fox Jensen McCrory in Auckland are international artists Liat Yossifor and Gideon Rubin.
Israel-born, LA-based artist Yossifor has earned acclaim for her large, monochromatic paintings, where minimal, economical use of colour sets her apart from other artists working out of the California region. Forceful and deliberate incision into oils produces works that are fiercely evocative of a movement and vulnerability equally applicable to the Californian landscape as to the scars of a human body.
"Yossifor's paintings are potent reminders that the separation between body and mind is a fiction," says gallery director Andrew Jensen. "Her paintings are performative and richly allegorical, not because of what they say but because of what they make us feel…turbulent, vulnerable, giddy and alive."
Fox/Jensen first exhibited Yossifor's work in the group exhibition Wet, Wet, Wet in Auckland earlier in 2019, followed by an appearance at Sydney Contemporary in September, and in the offsite exhibition Permafrost, also in Sydney.
The artist has recently received a 2020 Rauschenberg Residency, at Robert Rauschenberg's expansive former studio complex in Captiva, Florida. The residency is awarded to artists and creatives of "exceptional talent and promise" interested in working and collaborating in an interdisciplinary environment.
Yossifor's first solo show is planned for May 2020, and the artist is slated to also appear at the Auckland Art Fair early the same month.
Also born in Israel, Gideon Rubin lives and works in London. The artist earned his BFA in New York and MFA from Slade School of Fine Art in London, and has since exhibited extensively in Israel, across Europe and the UK, the USA and Asia.
Typically disinterested in individual physical features, Rubin creates a sense of character and attitude in his blank-faced, occasionally immodest human figures through posture and gesture. Heavy use of muted pastel tones lends a nostalgic atmosphere and photographic aesthetic to his affectionately painted subjects, in their various states of candid repose or gentle action. Undemonstrative brushwork allows the power of colour and composition to be accentuated, while the casual approach that leads the artist to leave the odd corner of linen exposed communicates a sense of humanity about his art making process itself.
"Looking at Gideon's paintings one certainly has the feeling that he shared something with each of the sitters," says Jensen. "The children, the swimmers, the Red Army soldier, the dancers, the women, the landscape, the lovers – all somehow his."
Rubin first exhibited with Jensen in both Sydney and Auckland in Eros (2019). He presents his first solo exhibition with the gallery in Auckland in 2020, to be followed by a show in Sydney.
The artist has also been confirmed for a solo booth at the Art Dealers Association of America (ADAA) Fair in New York in late February 2020.
Image: Gideon Rubin, Black shoe, 2019. Oil on canvas, 90 x 80 x 4cm. Courtesy: the artist and Fox Jensen Gallery, Sydney and Auckland.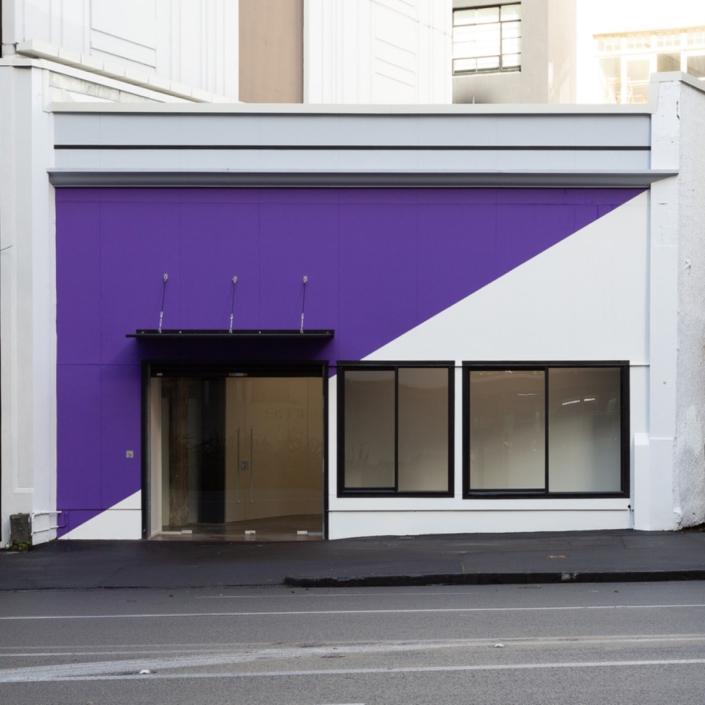 New Zealand-based gallery opens its new space with a bang.
https://artcollector.net.au/wp-content/uploads/2023/05/Jan-van-der-Ploeg-WALL-PAINTING-No.-534-Untitled-2023-Sumer-2-Tamaki-Makaurau.-Photo-Dan-du-Bern.jpeg
1200
1200
Erin Irwin
https://artcollector.net.au/wp-content/uploads/2021/11/Art-Collector-logos-transparency-WHITE-1080x1080px-2.png
Erin Irwin
2023-05-29 10:39:51
2023-05-29 10:39:51
Sumer Comes to Auckland