Jamie O'Connell: 23-Hour Party Person
In the go-go-go of our everyday lives, artist Jamie O'Connell asks, will we ever be able to stop?
Words: Rex Butler
Photography: Kirstin Gollings
In the last year of his undergraduate degree at the Victorian College of the Arts, Jamie O'Connell made 3am Eternal (2014). Comprising a stack of speakers and a purpose-built dance floor, the work followed in real time, with the aid of a computer program, the house music being played around the world. Thus at nine in the morning, we are in Islamabad listening to Dalt Wisney sing. Or later in the day at five, we are in Brasilia listening to the electronica of Elekfantz. It is almost as though we are kept dancing the entire time the gallery remains open, unable to stop. We might move constantly around the world, but we also remain still, trapped inside the same 24-hour disco on a permanent high.
This idea of perpetual motion going nowhere has long been an obsession of O'Connell's. Two years after 3am, he went to an airstrip in Norway and by riding a motorbike at high speed against the turning of the earth was effectively able to stay in the same place. Again, it was as though with a tremendous amount of effort we were able to remain still, or to put it another way – and this sounds more like our non-stop, sleepless, internet-connected lives – it was as though for all of our expenditure of effort we ended up where we began. Perhaps this is the true lesson of the coffee cup he embosses with the can-do slogan "You have the same amount of hours in the day as Beyoncé". Try as hard as you like, but you'll never catch up. Or even, go as far and as fast as you like, but just around the corner – like the curve of the coffee cup – there will be Beyoncé, ahead of you.
But when he made 3am, O'Connell came upon a strange phenomenon: for a single hour in the 24-hour cycle, the music stopped. As late night passed across the Pacific from America to New Zealand, for a moment there was nothing, only ocean. It got O'Connell thinking about the possibility of a small gap in our 24/7 lifestyle; a time and space for reflection, for getting off the dance floor, sobering up and going home. Maybe it was even an occasion for art, for closing our eyes and ears and listening to ourselves. It is almost as though O'Connell were asking: if you ride as fast as you can only to stay still, what would happen if you stopped riding? What would you see and hear if you stopped drinking the coffee or taking the drugs that kept you up, fearful of not filling your day with all of the things Beyoncé does?
For his forthcoming show at Geoff Newton's two Neon Parc spaces, in the smaller city gallery O'Connell installs a small neon light work that simply spells out the words "Self Help Mother Fucker", one on top of the other. In a slowly stuttering progression at first all four words will switch on, one after the other, then the last three, then the last two and then only the last one. It's a kind of cry for help, inspired for O'Connell by the death of two close friends by drug overdose over the past several years.
The work slowly flickers out only to start up again. And maybe – O'Connell hasn't quite decided – on the opposite wall there will be another light work made up of two curved neon tubes, one bending up like a smile and the other bending down like a frown, reflecting maybe the joy of being turned on or the despair of never being turned off. But we can even imagine the whole room alternately switching on and off, reflecting the indissociability of up and down, light and dark, 23 hours and the missing hour.
In Newton's larger gallery in Brunswick, a cavernous, theatrical expanse, O'Connell screens, of all things, a half-hour video featuring Mark "Bez" Berry, the legendary onstage dancer of Shaun Ryder's band Happy Mondays. To explain: back in the mid 1980s, just after the Happy Mondays had formed, the famously reticent and non-rock star Ryder got his best friend Bez up on stage to help him perform. Bez simply and spontaneously danced to the music like a fan, and there he remained for the next decade while the group became rave pioneers, a unique phenomenon in the world of rock, a true band member who didn't sing or play an instrument but just danced along to the music. There he can be seen in the film clips of all the Happy Mondays' hits – Step On, Kinky Afro, Loose Fit – head down, arms swinging, jerking around awkwardly to the music.
Now, after a difficult up-and-down life – the usual Rockstar drug and money problems – when the reformed band toured Australia last year, O'Connell asked him to dance with the band equipment stacked behind him in an empty white room. And there we see him in sweaty silence, moving his body to music only he can hear. Apparently, he performed as he would for the full hour-and-a-half show, but O'Connell edited it down to half an hour. And it is strangely beautiful watching this grey-haired, middle-aged man express himself to an imaginary music. It is as though he is filling in that missing hour in 3am. Or maybe he is in a kind of sleep or dream at that hour. Bez might not be going anywhere, but he's still moving.
Geoff Newton
Director, Neon Parc, Melbourne
"I have represented Jamie O'Connell since 2016. I first saw Jamie's work when I was engaged as a casual lecturer in the Painting department at the Victorian College of the Arts. As an undergraduate, Jamie had very ambitious ideas, which pushed his work right outside of the university and beyond. I was struck by his incredible technical and conceptual aptitudes that facilitate his magical and poetic approach to making art.
"I'm drawn to how Jamie can use a variety of materials to explore responses to phenomenal events, be they historical, mythical or personal. Some of his early projects might be considered mining his personal history and relationship to music for example, where one work involved recalibrating technical applications to create a radio station, another he repurposed a convertible car as a spa bath, and in another he tests a theory of the earths revolution. Each outcome, or hypothetical work, then might be used as the genesis for another project. I like the fact his practice, for the most part, takes elements of the everyday and effortlessly turns them upside down, engaging the viewer and forging a very exciting body of work. I feel Jamie's work resonates with an adventurous collector who responds to intelligent ideas and careful execution."
Annika Kristensen
Senior curator, Australian Centre for Contemporary Art, Melbourne
"I first saw Jamie's work Car Spa – a Volkswagen convertible repurposed into a functioning spa bath – when it was installed in a courtyard at the Victorian College of the Arts for his BFA grad show in 2014. There was a buzz around the work: it had a certain confidence and irreverence that felt refreshing. Some years later it was shown in the very different context of a pristine white gallery at Neon Parc in Brunswick. Recently I was thrilled to see it again, discretely parked in the artist's driveway – covered by a tarpaulin, buried beneath a layer of leaves and dust – the artwork that keeps giving.
"There are multiple entry points to, and means of engaging with, Jamie's diverse artworks – which is, I think, what makes them successful. Conceptually, Jamie's practice is driven by rigorous research into obscure ideas, histories and phenomena, which is then processed into more recognisable or accessible forms: records, roller-skates, a photocopy machine, the iconic car. There is a lightness of touch and tight formal restraint that sometimes belies the deeper concerns within the work. High theory meets popular culture. The ideas are there, but you might have to work for them. If you don't, it doesn't matter.
"More recently, in place of discrete works, Jamie has been interested in the exhibition as a total experience, sequencing artworks to operate at specific times, so as to manipulate the audience's encounter with them. If this sounds techy, the aesthetic is not. What it creates, rather, is a mood: a balance of reason and emotion, tender humour masking underlying ennui."
This article was originally published in Art Collector issue 92, APR – JUN 2020.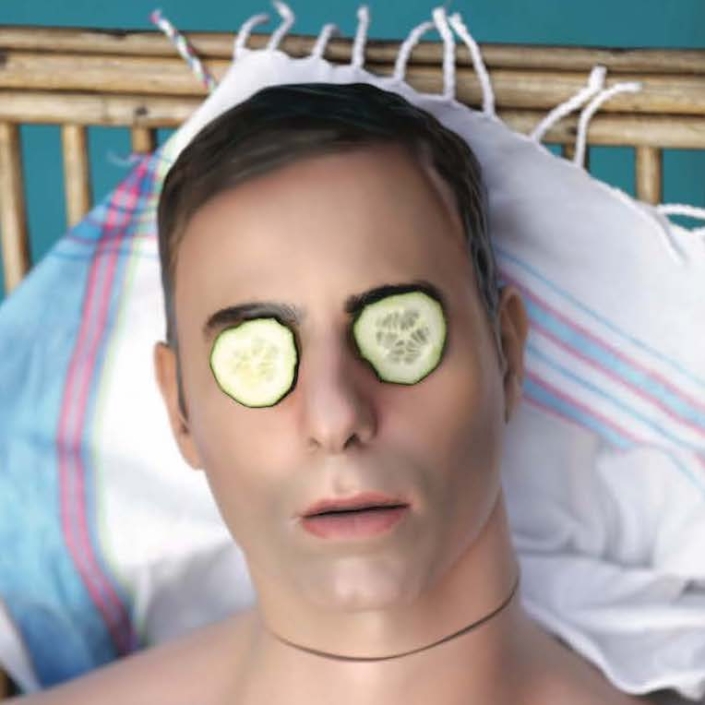 A Michael Zavros doppelgänger in the form of a custom mannequin is the subject of the painter's latest foray into photography.
https://artcollector.net.au/wp-content/uploads/2021/07/2-2.jpg
764
764
MaddyMatheson
https://artcollector.net.au/wp-content/uploads/2021/04/AC_logo_2.png
MaddyMatheson
2021-07-23 15:37:41
2021-07-23 15:39:36
Michael Zavros: Real Human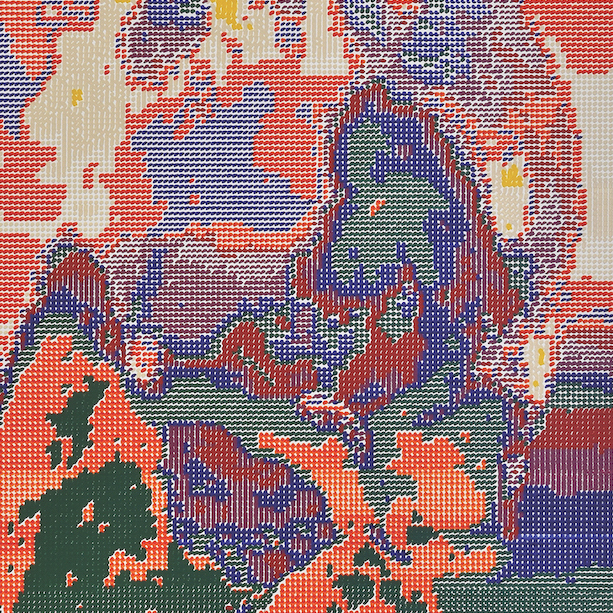 Those artists who have recently taken their practice somewhere different.
https://artcollector.net.au/wp-content/uploads/2021/05/Simon-Ingram_2020_Stonewall-Alp-Cliff_oil-on-canvas_900x800mm-1.jpeg
613
613
Zeyneb Mohammed
https://artcollector.net.au/wp-content/uploads/2021/04/AC_logo_2.png
Zeyneb Mohammed
2021-05-03 11:29:45
2021-05-06 11:57:57
New Directions: Simon Ingram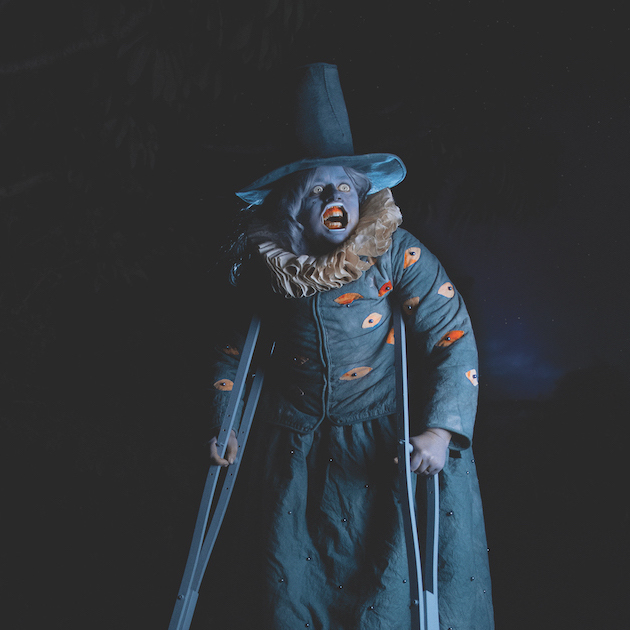 Those artists who have recently taken their practice somewhere different.
https://artcollector.net.au/wp-content/uploads/2021/05/3.-Katy-B-Plummer-THE-SEA-AND-THE-SHAPE-2020-2.jpg
630
630
Zeyneb Mohammed
https://artcollector.net.au/wp-content/uploads/2021/04/AC_logo_2.png
Zeyneb Mohammed
2021-05-03 11:23:18
2021-05-06 11:54:51
New Directions: Katy B Plummer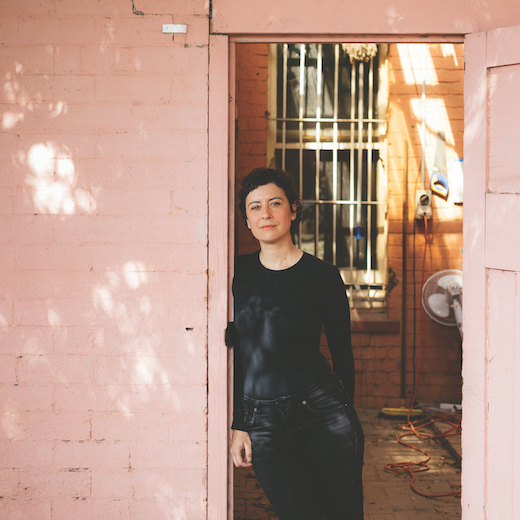 Our writers look at the artists who have caught the attention of collectors in the past year and achieved sell-out shows.
https://artcollector.net.au/wp-content/uploads/2021/04/JelenaTeleki_Nov2020_credit_JacquieManning-5-copy.jpg
520
520
MaddyMatheson
https://artcollector.net.au/wp-content/uploads/2021/04/AC_logo_2.png
MaddyMatheson
2021-04-15 12:26:01
2021-04-15 13:17:17
Collectors Love: Jelena Telecki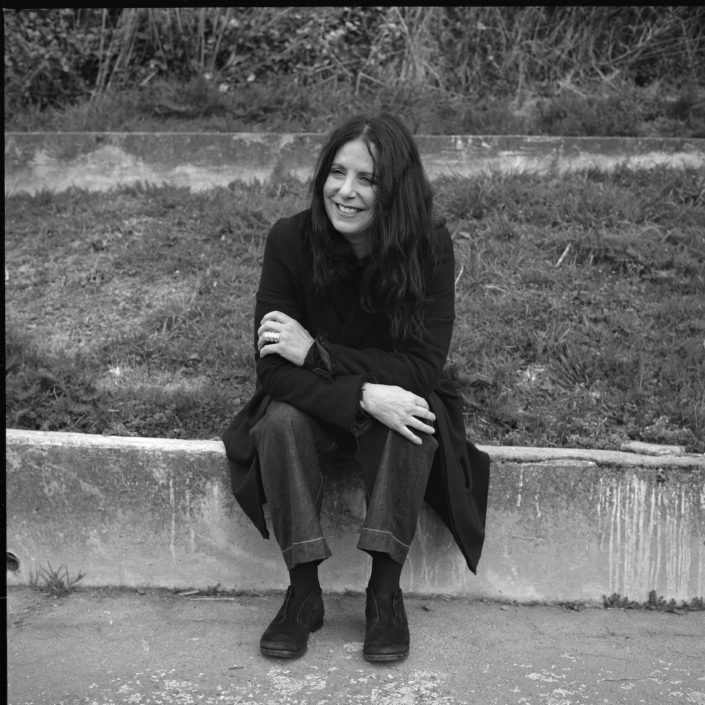 A defining feature of Marie Le Lievre's work is her ability to masterfully blend colour across multiple layers, creating a hypnotic visual depth in every painting.
https://artcollector.net.au/wp-content/uploads/2021/04/ps.img297-1.jpg
1200
1200
Zeyneb Mohammed
https://artcollector.net.au/wp-content/uploads/2021/04/AC_logo_2.png
Zeyneb Mohammed
2021-04-09 14:54:26
2021-04-14 12:16:14
Artist Profile: Marie Le Lievre
Based on a life lived between two worlds, Jumaadi's works speak a language we all understand, drawing deeply from the well of common humanity.
https://artcollector.net.au/wp-content/uploads/2021/04/ps.JumaAdi_ACMag_August20_credit_JacquieManning-8-2.jpg
1200
1200
Zeyneb Mohammed
https://artcollector.net.au/wp-content/uploads/2021/04/AC_logo_2.png
Zeyneb Mohammed
2021-04-09 14:28:17
2021-04-14 12:12:04
Artist Profile: Jumaadi