Lifecycle of a Collector: The Split
In the final instalment of this series, we discuss the question: what happens to an art collection when a couple splits?
Part four:  Selling, Timing A Sale, Thinking of the Children
When it comes to separation or divorce for a couple who have an art collection, deciding who has a legal right to individual works, or to an entire collection, can be a vexed and traumatic affair.
In this final instalment of our series, Max Meyer, special counsel with Pearson Emerson Meyer and a family law specialist, has a few words of advice on timing the sale of a collection, potential future value of individual works, and thinking of the children.
With all the ups and downs of the art market and the value of the work of individual artists, a market high might not correspond with the separation. Are there any circumstances where it'd be advisable for a couple to wait to sell a collection? "That can certainly be done by agreement," says Meyer. "But it's a very rare circumstance where a judge will allow a delay to happen. A judge's job is to alter the property relationship between the parties finally at the time of the dispute hearing."
Meyer thinks it would be possible to make an argument that the sale of the work of an individual artist in a collection could be possible. "I've never encountered this, but if you consider a successful later-career painter [who's still selling well], if I was saying to a judge, 'I don't want you to sell this collection of 10 paintings because the artist is 75 years old, has a serious heart condition, and here's some evidence from the curator of the Art Gallery of New South Wales that his work will double in value on his death, we can split everything else but we want to delay the sale of this artist's work for five years'. I could run that argument. It'd be fun!" Could that work for a whole collection rather than select works? "No, because the job of the judge is to give the parties finality."
Could or should a collection be left for the children in terms of its future value? "The couple don't cease to be parents just because they split," says Meyer. "And by agreement, they can do anything they want. You could make the will that says, 'Each of us will make a binding contract as part of our divorce settlement that on our deaths the art collection will go to the kids'."
What's the best place for the collection to be housed in this case? Should one of the partners hang on to it? Or should it be held in storage? "I think it's better that it be held in storage because one of the things that vanishes when couples split, apart from money, is trust," says Meyer.  "If I'm the one who has the collection in my house and I die, and suddenly there are fewer works than previously thought, unless you have taken the precaution of photographic evidence of every piece in the collection, you'd have trouble proving that I had a specific work and that I'd given it to my girlfriend."
Meyer has explained how judges consider arguments and individual cases, and how decisions are made, but another thing to consider is the fact that the majority of settlements happen outside court. "The statistics are that, of all those cases that even begin with a court filing, 95 per cent settle before they get to trial. And that figure is artificial because most people will settle without even filing in court. You have to be really unlucky to end up before a judge."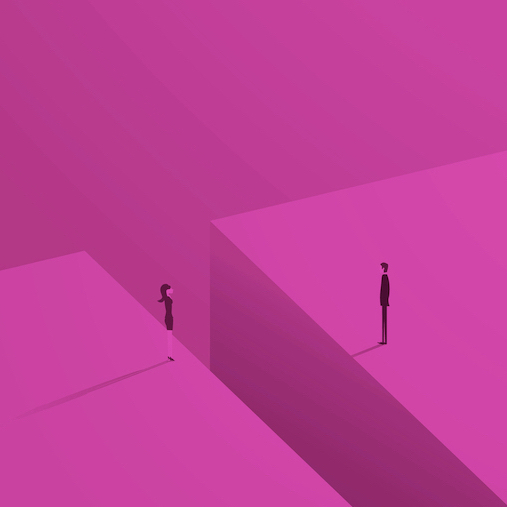 In the final instalment of this series, we discuss the question: what happens to an art collection when a couple splits?
https://artcollector.net.au/wp-content/uploads/2020/05/shutterstock_586602911-copy-1.jpg
507
507
Camilla Wagstaff
https://artcollector.net.au/wp-content/uploads/2021/11/Art-Collector-logos-transparency-WHITE-1080x1080px-2.png
Camilla Wagstaff
2020-05-05 14:04:33
2020-05-05 14:04:33
Lifecycle of a Collector: The Split