Making Art Public
A major show at AGNSW celebrates the 50-year anniversary of Kaldor Public Art Projects.
"I'm curating and creating," says British artist Michael Landy about Making Art Public. "John Kaldor gets two for the price of one – everybody loves a bargain!" The exhibition marks the 50th anniversary of Kaldor Public Art Projects, founded by the renowned Australian art collector, patron, philanthropist and textile kingpin. Kaldor has been collecting and commissioning art since the late 1950s, and his Kaldor Public Art Projects has brought 34 major works to the Australian public, from Christo and Jeanne-Claude's Wrapped Coast in 1969, to Gilbert & George in 1973 and Sol LeWitt in 1977 and 1998. This exhibition, which runs alongside a Living Archives initiative collecting stories and memories about Kaldor Public Art Projects, marks the 35th.
Landy did the 24th project in 2011, but he has known Kaldor as a collector and supporter of his work for much longer. "When John Kaldor knocked on the door of C&A's building in Oxford street London back in 2001 at 8am – we didn't open 'til 10am – it was the happiest cold call of my life," he says.
Still, the artistic role Landy has been given within the anniversary exhibition is unusual. Nicholas Chambers, AGNSW's curator of modern and contemporary international art, says the collaboration with Landy was a response to the "inherent risk" of exhibitions developed from archives. "You can end up making something that could perhaps be better suited to the format of a book, rather than something for a gallery," he says. "This is an obvious thing to say, but an exhibition involves a physical encounter with objects in a space."
But Kaldor Public Art Projects didn't always leave much behind. "One of the great challenges with this project is it is an exhibition about things that don't exist anymore. Each of the projects was ephemeral," says Chambers. "Occasionally there were artworks that resulted from the projects, but often they live on through the memories of the people that encountered them." Landy's role was to think about how to bring the projects to life. "We have 34 large archive boxes," he says. "You have to sift through each artist's archive and identify what you consider to be strengths and then find ways to animate them."
Landy's own project will be recreated within the gallery. "Act of Kindness, the project that I created in Sydney's CBD back in 2011, will have one wall with information about that particular work. The other three walls will be blank. I'm asking the public to write down their everyday acts of kindness stories, something they've witnessed or taken part in, and stick the stories on the wall," he says. "Hopefully, by the end of the exhibition all the walls will be filled with the best of humanity."
Each project will be handled differently. "I think Michael's brilliance has been to avoid didacticism," says Chambers. "His approach in thinking through the archive … hasn't been necessarily to educate the audience about the key facts of each project, but rather to find a way to make some aspect of each project alive and present again." The results, Chambers insists, will be "quite playful, quite compelling, but sometimes somewhat tangential pathways into each of the projects".
Kaldor Public Art Projects are well remembered. "Many people, if not most people in Sydney's art world and indeed the broader public, have had a transformative moment in their appreciation of art when they've encountered a Kaldor project," says Chambers. For him, it came as a second-year university student when lecturer Terry Smith introduced black and white photographs of Wrapped Coast. Across town, Jeff Koons' Puppy was on display at the Museum of Contemporary Art. "This was incredibly important for me to encounter at that stage of my education … It was a conceptual work of art but it was also something that was very much about embracing art's capacity to have affect. That's one of the reasons why these projects have resonated so widely, both with those people who are inside the art world, but then also with a broader public."
He believes that Kaldor's projects have "helped change how the Australian public thinks about contemporary art. Or to be more precise, his projects have expanded the public's understanding of the possibilities and ambition of contemporary art – often dramatically."
Chambers also acknowledges Kaldor's support and engagement with museums (he donated a collection worth $35 million to AGNSW in 2011) as well as the global impact of Kaldor Public Art Projects, which was founded prior to similar organisations like Dia Art Foundation and Artangel overseas. "His projects have continued to make major contributions to the field of public art."
Making Art Public exbibits at the Art Gallery of New South wales from 7 September 2019 to 16 February 2020. To contribute your stories and memories about Kaldor Public Art Projects visit 50years.kaldorartprojects.org.au
Kaldor Public Art Project 1: Christo and Jeanne-Claude, Wrapped Coast – One Million Square Feet, Little Bay, Sydney, 28 October – 14 December 1969. Photo: Harry Shunk.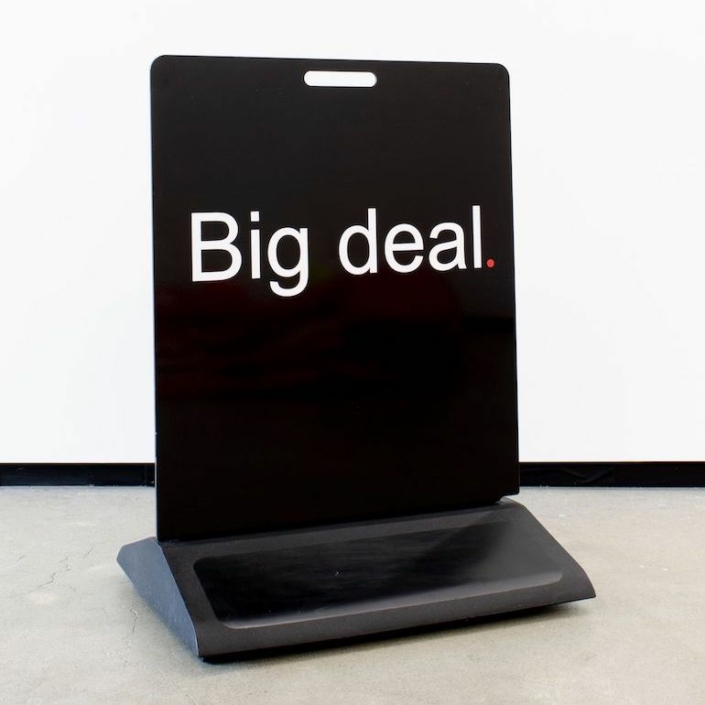 The Wellington gallery picks up Elisabeth Pointon and Caroline McQuarrie.
https://artcollector.net.au/wp-content/uploads/2021/08/Em5ntJ9g-copy.jpeg
770
770
MaddyMatheson
https://artcollector.net.au/wp-content/uploads/2021/04/AC_logo_2.png
MaddyMatheson
2021-08-04 14:08:44
2021-08-04 14:08:44
Jhana Millers Gallery adds two new artists to its stable