Tia Ansell and Simon Zoric join LON Gallery
Melbourne gallery adds new artists to its stable.
Melbourne's LON Gallery is now representing artists Tia Ansell and Simon Zoric.
New Zealand-born artist Tia Ansell's art practice utilises weaving as both a medium and a conceptual framework, transcribing her experience of the contemporary urban environment using a century-old loom. Each aspect of her works his highly codified, down to their artist-made aluminium frames, which reference the material's predominance in Australian architecture and design. LON Gallery director Adam Stone places her in the tradition of Anni Albers, and cites Ansell's conceptual depth and sophistication as a deciding factor in her selection for the gallery's stable.
Ansell achieved a Bachelor of Fine Art with Honours at the Victorian College of the Arts, Melbourne. During her time there, she was the recipient of the Majlis Travelling Scholarship, the Valerie Albiston Scholarship, the John Vickery Scholarship, the National Gallery of Victoria Women's Association Award and the National Gallery of Victoria Prize. She has also been the recipient of the McFarlane Fund residency in 2019.
Works by Ansell have been shown across Australia and New Zealand, and she has recently been the subject of a solo Exhibition at LON Gallery. She is scheduled to show her new works with the gallery at Spring 1883 in February 2021.
Simon Zoric is a Melbourne-based artist who LON Gallery's Adam Stone describes as "our millennial answer to Martin Creed." Zoric employs a large range of media including installation, sculpture, drawing, text and video to produce a biting satire of contemporary society. His fusion of high and low culture disrupts narratives of power, creating accessible and humorous pieces that are highly relatable for a contemporary audience.
Zoric is also a graduate of the Victorian College of the Arts, having attained a Master of Fine Art. He has been the recipient of a New Work Grant from the Australia Council For the Arts, the John D and Susan P Diekman Fellowship, an Ian Potter Cultural Trust Grant, an Australia Council Artstart Grant and two awards from The National Gallery of Victoria's Trustees. Zoric has undertaken residencies in Australia, the USA and Iceland, and has exhibited across Australia, Europe, and the Americas.
An online viewing room of Zoric's work is currently available, ahead of a solo exhibition with the gallery slated for 2021. To access the viewing room, head to LON Gallery's website here.
Image: Simon Zoric, Uh Oh, 2010. Neon, 40 x 15cm. Courtesy: the artist and LON Gallery, Melbourne.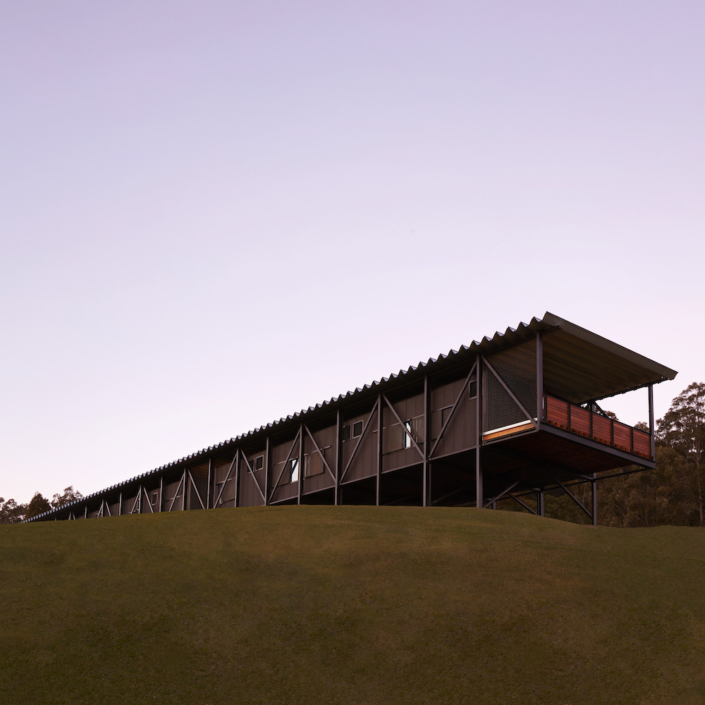 Key NSW cultural institution set to unveil innovative Art Museum and Bridge for Creative Learning.
https://artcollector.net.au/wp-content/uploads/2022/01/The-Bridge-for-creative-learning-Bundanon.-Photo-by-Zan-Wimberley-4.jpg
1000
1000
Charlotte Middleton
https://artcollector.net.au/wp-content/uploads/2021/11/Art-Collector-logos-transparency-WHITE-1080x1080px-2.png
Charlotte Middleton
2022-01-18 14:08:11
2022-01-18 14:08:11
Bridge to the future: Bundanon to open new world-class facilities