A: 28 Daly River, NT 0822
P: (08) 8978 2533
E: ceo@merrepenarts.com.au
W: merrepenarts.com.au
Instagram: @merrepenarts
Merrepen Arts Language and Culture is situated in the Douglas Daly Region of the Northern Territory. It is approximately a two-hour drive from Darwin.
Merrepen was established in 1986 as a women's centre, later becoming an incorporated art centre with approximately 133 members. Facilitating the production of contemporary art and textiles by members of their local community, the centre helps create economic opportunities through art.
The artists from Merrepen are well known for painting, fabric printing, printmaking and more recently ceramics. Many of the artists have work included in major Australian and International Collections.
With a gallery and workshop spaces, the centre is open to the general public weekdays 8.30am to 5pm, and at other times by arrangement.
Image: Kieren Karritpul wrapped in his mermaid fabric photographed in Daly River February 2021. Photo: Cathy Laudenbach. Courtesy: Merrepen Arts.
https://artcollector.net.au/wp-content/uploads/2021/05/Lisa-Mchl-Waterloo-Ink-on-paper-56-x-76cms-2020.jpg
1000
1000
Felicia Cindyagatha
https://artcollector.net.au/wp-content/uploads/2021/04/AC_logo_2.png
Felicia Cindyagatha
2021-05-04 14:30:25
2021-05-04 14:30:25
UMI Arts
https://artcollector.net.au/wp-content/uploads/2021/05/image-4.jpg
1000
1000
Felicia Cindyagatha
https://artcollector.net.au/wp-content/uploads/2021/04/AC_logo_2.png
Felicia Cindyagatha
2021-05-04 14:23:54
2021-05-04 14:23:54
Waralungku Arts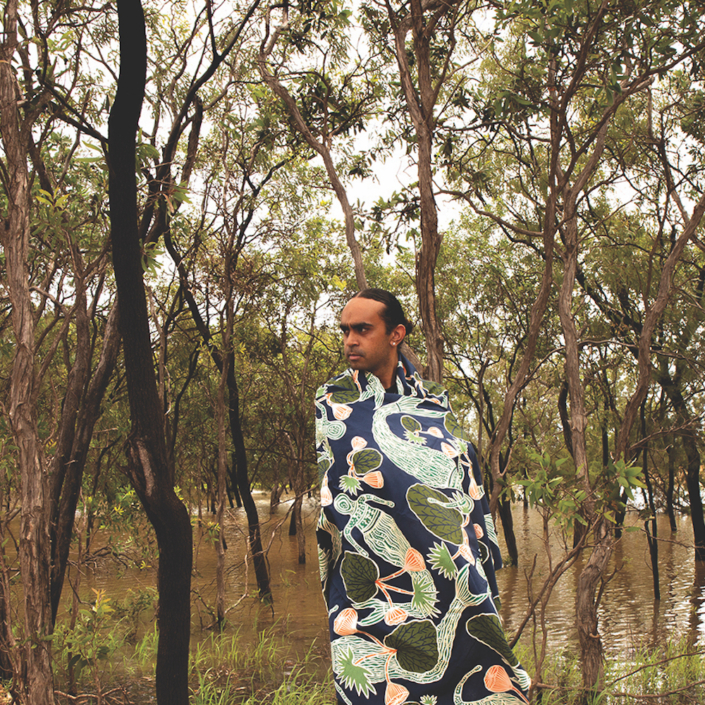 https://artcollector.net.au/wp-content/uploads/2021/05/Kieren-Karritpul-in-Daly-River-4.jpg
1000
1000
Felicia Cindyagatha
https://artcollector.net.au/wp-content/uploads/2021/04/AC_logo_2.png
Felicia Cindyagatha
2021-05-04 13:30:04
2021-05-04 13:34:51
Merrepen Arts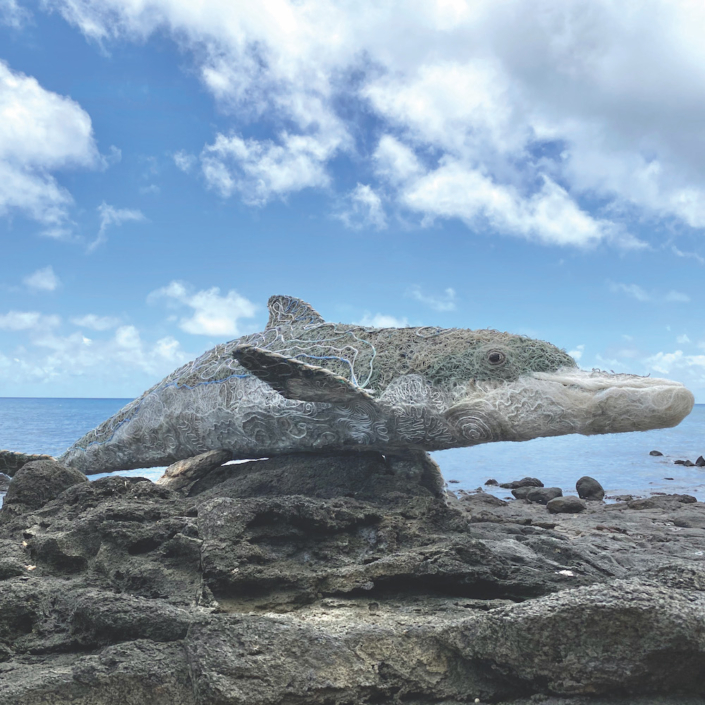 https://artcollector.net.au/wp-content/uploads/2021/05/IMG_5524-2.jpg
1000
1000
Rosy Leake
https://artcollector.net.au/wp-content/uploads/2021/04/AC_logo_2.png
Rosy Leake
2021-05-04 12:47:14
2021-05-04 12:47:14
Erub Arts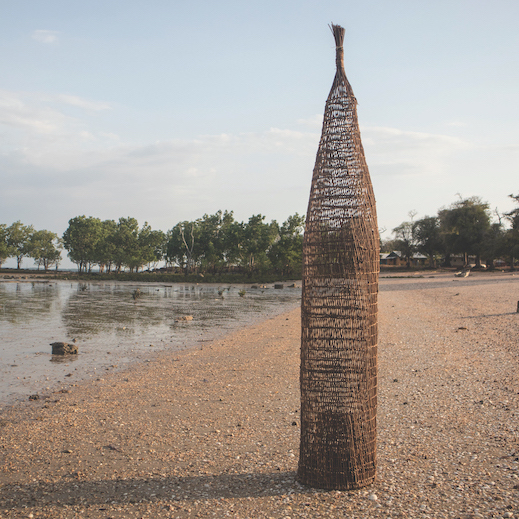 https://artcollector.net.au/wp-content/uploads/2021/04/Bonnie-Burangarra-Angidjatjiya-fish-trap-milarr-jungle-vine-167-x-27-x-27-cm-20-1.jpg
519
519
MaddyMatheson
https://artcollector.net.au/wp-content/uploads/2021/04/AC_logo_2.png
MaddyMatheson
2021-04-09 11:33:02
2021-04-09 11:33:02
Milingimbi Art and Culture