A: 13 Paterson St Tennant Creek NT
P: 08 9632150
E: info@nyinkka.com.au
W: nyinkkanyunyu.org.au
Facebook: nyinkkanyunyu1
Instagram: @nyinkka.nyunyu
Nyinkka Nyunyu is an Aboriginal governed art and culture centre supported by Julalikari Council Aboriginal Corporation. It offers visitors an opportunity to learn about Aboriginal life, history and land in the Tennant Creek region. Our retail gallery and exhibition space displays a sophisticated and authentic array of traditional and contemporary artworks, crafts and literature. Our mission is to develop culture and strengthen our identity, sharing an understanding of Warumungu knowledge, principles, people, and history.
Tennant Creek is 1000kms south of Darwin and 500kms north of Alice Springs. Located on the main road into Tennant, Nyinkka's precinct is unique for its architecture, museum, gallery, bushfood landscaping, and for caretaking a Warumungu sacred site on its grounds.
Nyinkka Nyunu have regular culture evenings showcasing traditional dancing and cultural practices.They host Warumungu language classes, openings, performances, movie nights and other community events. Their most recent included pujjali (men's dancing) and a baby smoking ceremony. Nyinkka Nyunu artists and staff have presented at conferences, symposiums and art festivals, as well as participating in exhibitions and short film productions. Nyinkka's artist collective, the Tennant Creek Brio, was recently chosen to participate in Nirin 2020, the 22nd Biennale of Sydney.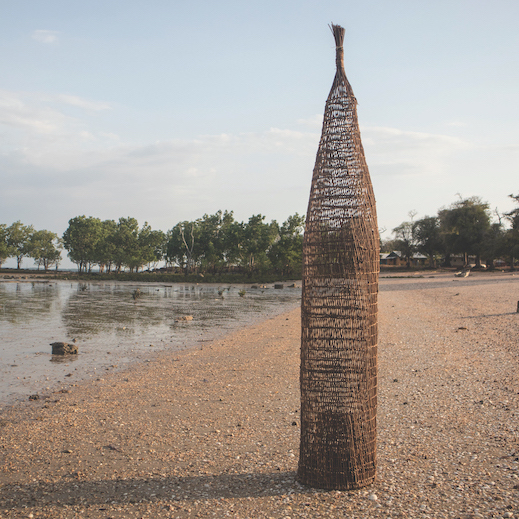 https://artcollector.net.au/wp-content/uploads/2021/04/Bonnie-Burangarra-Angidjatjiya-fish-trap-milarr-jungle-vine-167-x-27-x-27-cm-20-1.jpg
519
519
MaddyMatheson
/wp-content/uploads/2019/02/Art-Collector-Magazine-Online.jpg
MaddyMatheson
2021-04-09 11:33:02
2021-04-09 11:33:02
Milingimbi Art and Culture
https://artcollector.net.au/wp-content/uploads/2021/01/20-112-2.jpg
1005
1000
Rosy Leake
/wp-content/uploads/2019/02/Art-Collector-Magazine-Online.jpg
Rosy Leake
2021-01-22 11:38:43
2021-01-22 11:38:43
Arlpwe Art and Culture Centre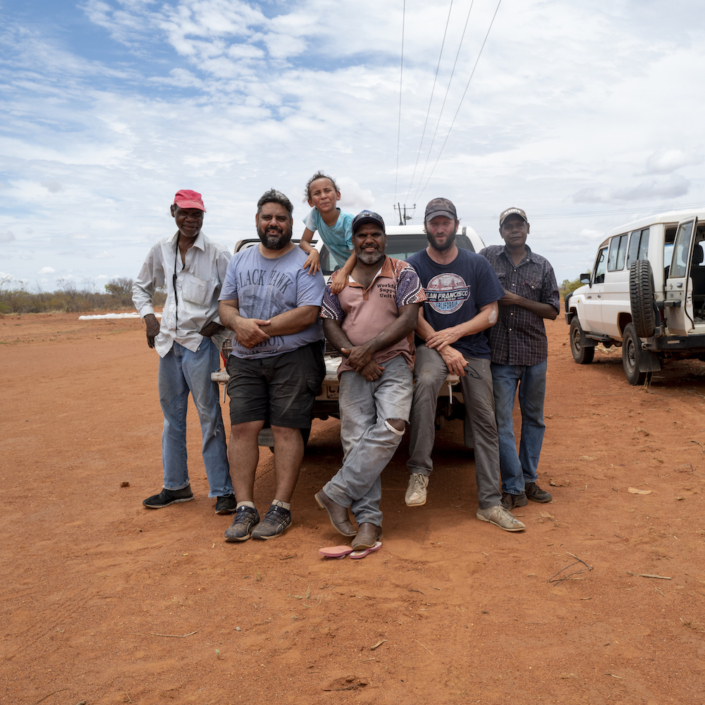 https://artcollector.net.au/wp-content/uploads/2020/09/TC-Brio-Group-Shot-copy.jpg
1000
1000
Rosy Leake
/wp-content/uploads/2019/02/Art-Collector-Magazine-Online.jpg
Rosy Leake
2020-09-29 14:41:18
2020-09-29 14:41:18
Nyinkka Nyunyu
https://artcollector.net.au/wp-content/uploads/2020/09/MOWANJUM-ARTS-FESTIVAL_2018_Photo-by-Rebecca-Mansell-copy.jpg
1000
1000
Rosy Leake
/wp-content/uploads/2019/02/Art-Collector-Magazine-Online.jpg
Rosy Leake
2020-09-29 14:27:45
2020-09-29 14:27:45
Mowanjum Art and Culture Centre