At Home With Your Collection
Welcome to our new series – At Home With Your Collection – where collectors currently in isolation present the artists in their collections, and we let you know how you can support them.
Avid collectors Heather and Jonathan share some favourite pieces from their home in Wellington, New Zealand.
Weberbauerocereus No.1 by Clarissa Lim (represented by Bowen Galleries, Wellington) adds vibrancy to the lounge room.
"Jonathan sent me a photo of this piece just before Christmas one year and asked me if I liked it. It was taken on a pretty crappy phone and I wasn't particularly interested. Months later I saw it in person and told Jonathan I'd found us a great piece for our lounge!"
Jaime Jenkins' Tapestry hangs parallel to statement sliding wooden doors. Jenkins is represented by Jhana Millers Gallery, Wellington.
"I fell in love with this piece on my first visit to Jhana Millers Gallery and it never left me," says Heather. "Months later I arrived home after a birthday dinner to find it hung in our hall. It reminds me of both of our mothers, they were both great knitters and sewers. The sliding doors that open to reveal Tapestry were designed by Katie Lockhart and crafted by Grant Bailey."
"I really love both of these pieces."
Domestic Restoration No. 2: Capture the English look by Margaret Silverwood (represented by Solander Gallery, Wellington) brings a softness to this dining space.
"This was our first artwork purchased together. We worked with Margaret on a range of greeting cards for a business we once ran and still keep in touch. The vase is also by Jamie Jenkins."
Plank by Euan Macleod (represented by @kingstgallery, Sydney and @niagaragalleries, Melbourne) has sentimental significance for the pair.
"A gift from Euan the artist and Jenny from Bowen Galleries on the morning Jonathan's father died. Jonathan was walking past the gallery, wandered in and happened upon his favourite artist. After sharing stories of grief this much treasured lithograph arrived."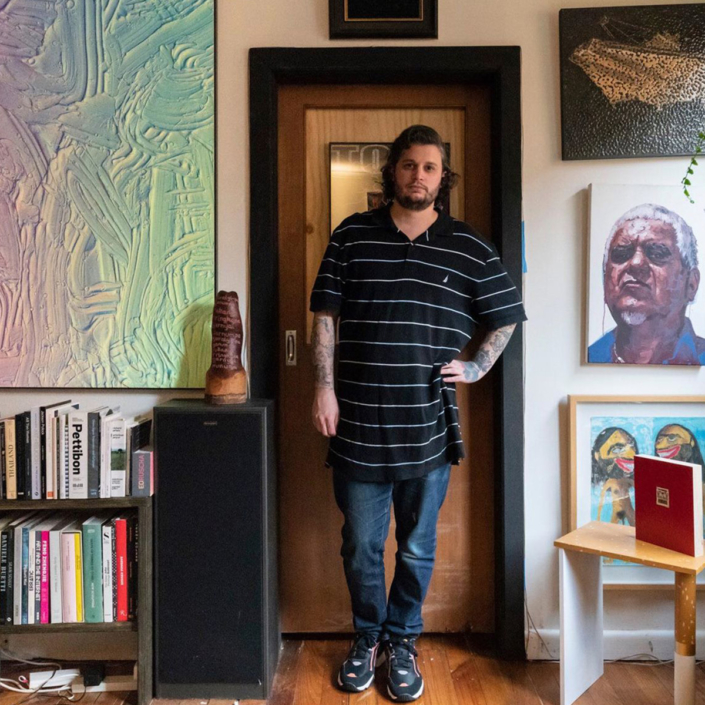 https://artcollector.net.au/wp-content/uploads/2020/06/ben-aitken.jpg
1200
1200
Donnalyn Xu
https://artcollector.net.au/wp-content/uploads/2021/04/AC_logo_2.png
Donnalyn Xu
2020-06-16 12:05:36
2020-06-16 16:20:27
At Home With Your Collection: Ben Aitken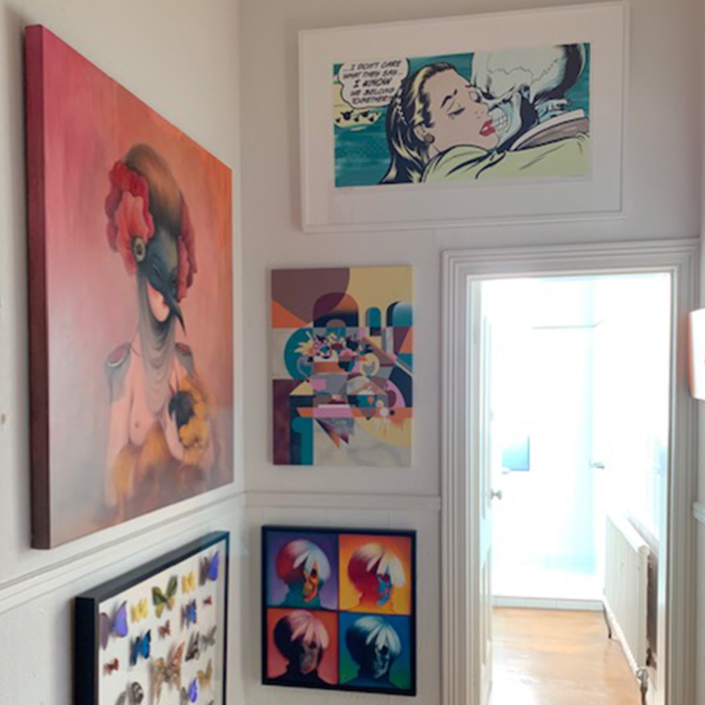 https://artcollector.net.au/wp-content/uploads/2020/06/sandra-powell.jpg
1000
1000
Donnalyn Xu
https://artcollector.net.au/wp-content/uploads/2021/04/AC_logo_2.png
Donnalyn Xu
2020-06-09 15:44:41
2020-06-09 15:44:41
At Home With Your Collection: Sandra Powell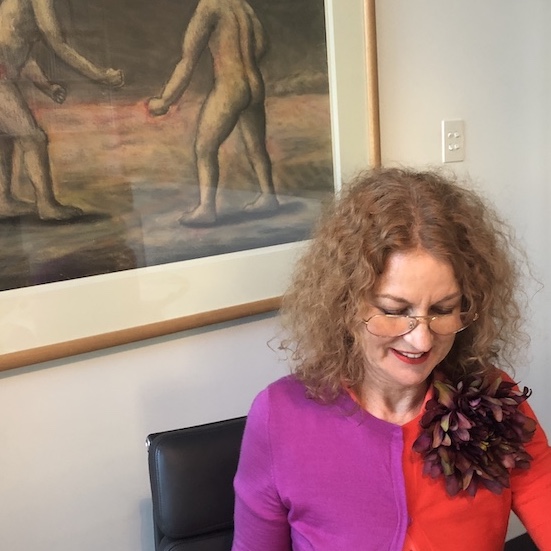 https://artcollector.net.au/wp-content/uploads/2020/06/1.-Sally_pb-copy.jpg
551
551
Camilla Wagstaff
https://artcollector.net.au/wp-content/uploads/2021/04/AC_logo_2.png
Camilla Wagstaff
2020-06-01 17:30:48
2020-06-01 17:30:48
At Home With Your Collection: Sally Ball