A: Nyapari Community, APY Lands, SA
P: +61 8 8956 7111
E: info@tjungu.com
W: tjungu.com
Facebook: Tjungu Palya
Instagram: @tjungu_palya_arts
Established in 2006, Tjungu Palya is a community-based Art Centre renowned for artistic excellence, cultural integrity and strong local governance. Based in the Anangu Pitjantjatjara Yankunytjatjara (APY) Lands 100 kilometres south of Uluru, the Art Centre covers the Kanpi and Nyapari communities. The main language spoken in community is Pitjantjatjara.
The name Tjungu Palya means good together, and alludes to the long culture of sharing between families in each community. The works of Tjungu Palya artists are sought after by collectors and institutions internationally. Tjungu Palya provides a pathway through which artists living in the isolated west of the APY Lands can make a living doing what they love. Tjungu Palya takes visits by appointment only, subject to successful permit applications.
Image: Ginger Wikilyiri and Keith Stevens, Watiku Tjukurpa, 2018. Synthetic polymer on linen, 152 x 300cm.
FEATURED POSTS ON TJUNGU PALYA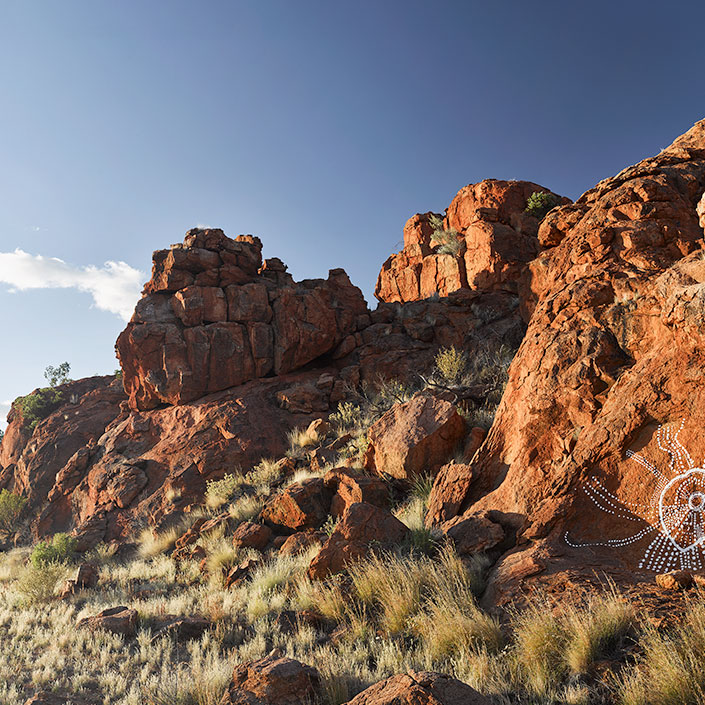 Tjungu Palya Art Centre shows us that the most amazing things can often come in the smallest packages.
https://artcollector.net.au/wp-content/uploads/2019/02/Tjingu-Palya-Art-Centre-1.jpg
705
705
acmag2019
https://artcollector.net.au/wp-content/uploads/2021/11/Art-Collector-logos-transparency-WHITE-1080x1080px-2.png
acmag2019
2019-02-12 08:25:58
2019-06-28 15:26:34
Tjungu Palya: The innovators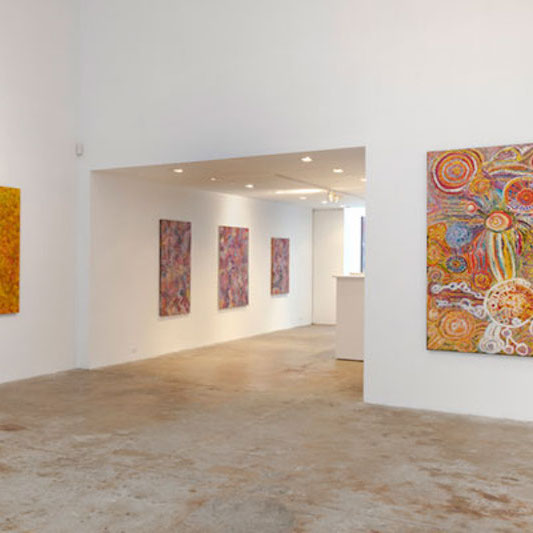 With New York Gallery Olsen Gruin hitting the 18-months open mark, Emily Cones-Browne talks to Australian dealer and co-director Tim Olsen about going international.
https://artcollector.net.au/wp-content/uploads/2018/02/Olsen-Gruin-New-York-1.jpg
533
533
Rosy Leake
https://artcollector.net.au/wp-content/uploads/2021/11/Art-Collector-logos-transparency-WHITE-1080x1080px-2.png
Rosy Leake
2018-08-13 13:19:00
2019-06-28 15:39:43
Art Collector Global: Q&A with Tim Olsen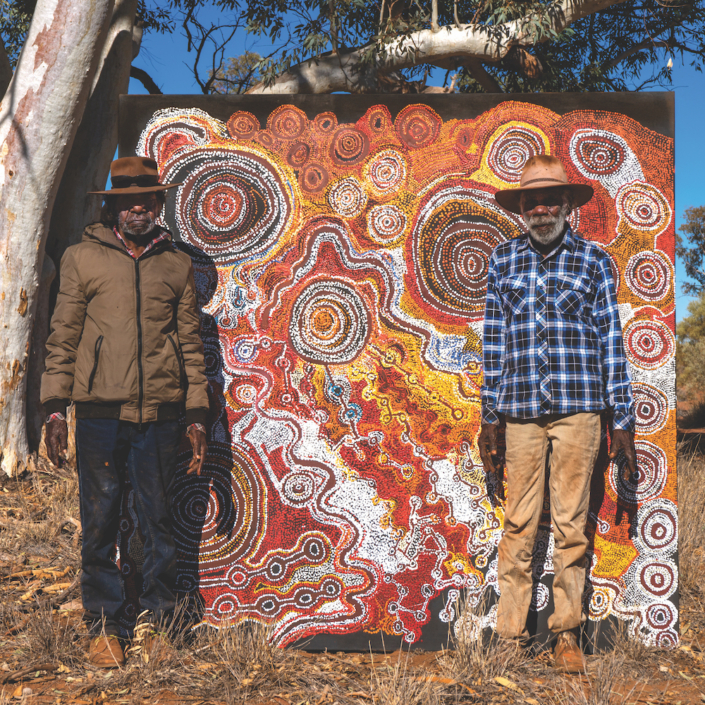 https://artcollector.net.au/wp-content/uploads/2021/05/5.-witjiti-george_taylor-cooper.jpg
1000
1000
MaddyMatheson
https://artcollector.net.au/wp-content/uploads/2021/11/Art-Collector-logos-transparency-WHITE-1080x1080px-2.png
MaddyMatheson
2021-05-04 14:10:37
2021-06-04 12:05:39
Kaltjiti Arts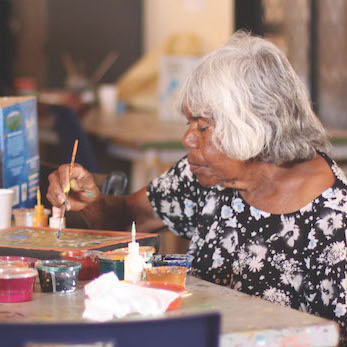 https://artcollector.net.au/wp-content/uploads/2021/01/Arlpwe-Artists-1.jpg
347
347
Rosy Leake
https://artcollector.net.au/wp-content/uploads/2021/11/Art-Collector-logos-transparency-WHITE-1080x1080px-2.png
Rosy Leake
2021-01-22 11:38:43
2021-06-04 09:52:33
Arlpwe Art and Culture Centre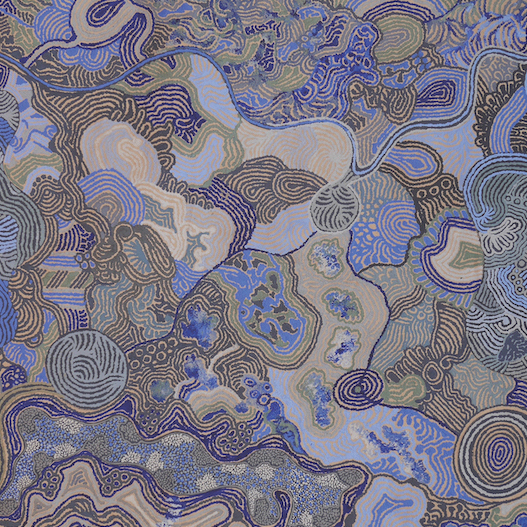 https://artcollector.net.au/wp-content/uploads/2020/10/6-1.jpg
527
527
Rosy Leake
https://artcollector.net.au/wp-content/uploads/2021/11/Art-Collector-logos-transparency-WHITE-1080x1080px-2.png
Rosy Leake
2020-10-01 14:52:04
2021-06-02 11:03:31
Maruku Arts