A: Great Northern Highway, Warmun WA
P: +61 8 9168 7496
E: manager@warmunart.com.au
W: warmunart.com.au
F: warmunartcentre
I: @warmunartcentre
Warmun Art Centre celebrates and encourage the expression of Gija culture through the arts and supports the continued development of innovative contemporary art by both established and emerging Warmun artists.
The Art Centre strives to facilitate this through developing and maintaining a commercially viable arts enterprise, which provides a diverse range of cultural and economic opportunities for both individuals and the community as a whole. Warmun Art Centre is open from Monday to Friday from 9am to 4pm or by appointment.
Artists working with the Centre include Mabel Juli, Rusty Peters, Gordon Barney, Rammey Ramsay, Shirley Purdie, Patrick Mung Mung, Betty Carrington, Nancy Nodea, Mary Thomas, Mark Nodea, Charlene Carrington, Sade Carrington, Kathy Ramsay, Tracey Ramsay, Marika Mung, Lindsay Malay and Beryline Mung.
https://artcollector.net.au/wp-content/uploads/2019/05/George-Nona-Bu-a-Warup-au-Wakai-2018-copy.jpg
1000
1000
Camilla Wagstaff
/wp-content/uploads/2019/02/Art-Collector-Magazine-Online.jpg
Camilla Wagstaff
2019-05-16 16:52:56
2019-05-16 16:53:42
Gab Titui Cultural Centre
https://artcollector.net.au/wp-content/uploads/2019/05/Spinifex-Hill-Studios-1.jpg
1000
1000
Camilla Wagstaff
/wp-content/uploads/2019/02/Art-Collector-Magazine-Online.jpg
Camilla Wagstaff
2019-05-13 17:34:52
2019-05-13 17:34:52
Spinifex Hill Studios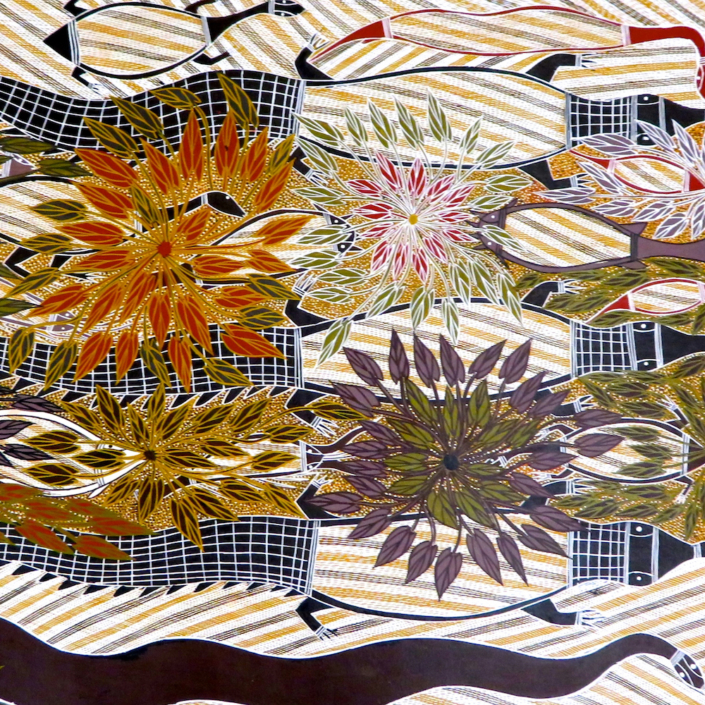 https://artcollector.net.au/wp-content/uploads/2019/05/Bula'Bula-Arts-square.jpg
1000
1000
Camilla Wagstaff
/wp-content/uploads/2019/02/Art-Collector-Magazine-Online.jpg
Camilla Wagstaff
2019-05-09 11:22:44
2019-05-09 11:22:44
Bula'Bula Arts
https://artcollector.net.au/wp-content/uploads/2019/04/Kaylene-Whiskey_2018-copy.jpg
1000
1000
Camilla Wagstaff
/wp-content/uploads/2019/02/Art-Collector-Magazine-Online.jpg
Camilla Wagstaff
2019-04-03 18:56:17
2019-04-03 18:56:17
Iwantja Arts