At Home With Your Collection
Welcome to our new series – At Home With Your Collection – where collectors currently in isolation present the artists in their collections, and we let you know how you can support them.
"I live in a small apartment, so I love collecting small pieces and objects, which I happily display on my bookshelves," says Melbourne curator Sophia Cai.
Top shelf middle: Caitlin Shearer @caitlin_she, small painting on board. Top shelf right: Robyn Phelan @robynphelan, ceramic clouds. "I really appreciate how Robyn translates the ephemerality of clouds into ceramic form."
Middle shelf left: Cat Rabbit @cat_rabbit, felt plant. "I always joke with my partner that the only plant I can keep alive is this one." Middle shelf middle: Kirsten Perry @kirstenpp, Doge. Middle shelf right: Carla Adams @carlaadams, Jacob (Just shut up and eat my Dick).
Bottom shelf left: Julie Burleigh @julie_b_ceramics, ceramic works. Bottom shelf right: Polly Pawuya Jackson, Cheeky Papa with Tongue. Sophia bought this piece last year from the Tjanpi Desert Weavers exhibition at Despard Gallery in Hobart.
Artist Noel McKenna and Sophia both have greyhounds as pets, "and this portrait of Rosie is one of my most treasured pieces in my collection. Now that I have a second greyhound I think it's time I save up for another commission!" McKenna is represented by Niagara Galleries, Melbourne, Darren Knight Gallery, Sydney and GAGPROJECTS / Greenaway Art Gallery in Adelaide.
Sophia bought Kenny Pittock's, CareForYourFello Koala from the Art 4 Climate Justice fundraiser on Instagram earlier this year, which raised money for fire relief for First Nations Communities.
Kate Just @katejustknits, Yayoi Kusama from the Feminist Fan series "was a special commission," says Sophia. "Her entire Feminist Fan series is a wonderful tribute to feminist art heroes, and as a knitter I also appreciate the craftsmanship of this work!"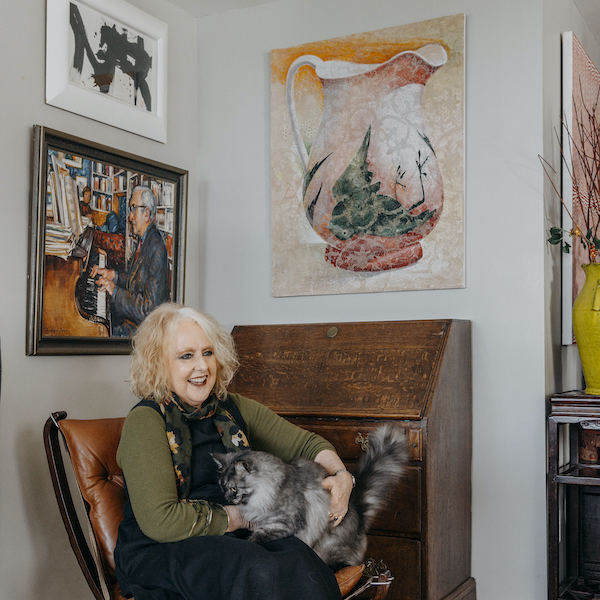 https://artcollector.net.au/wp-content/uploads/2020/10/RMP2732-1.jpg
600
600
Charlotte Middleton
https://artcollector.net.au/wp-content/uploads/2021/11/Art-Collector-logos-transparency-WHITE-1080x1080px-2.png
Charlotte Middleton
2020-10-13 16:01:33
2020-10-13 16:01:34
At Home With Your Collection: Marcia Page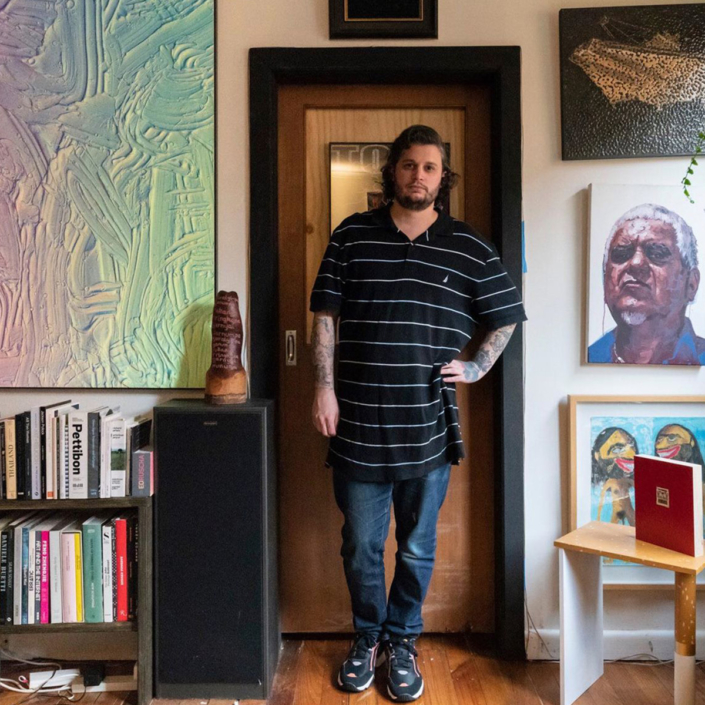 https://artcollector.net.au/wp-content/uploads/2020/06/ben-aitken.jpg
1200
1200
MaddyMatheson
https://artcollector.net.au/wp-content/uploads/2021/11/Art-Collector-logos-transparency-WHITE-1080x1080px-2.png
MaddyMatheson
2020-06-16 12:05:36
2020-06-16 16:20:27
At Home With Your Collection: Ben Aitken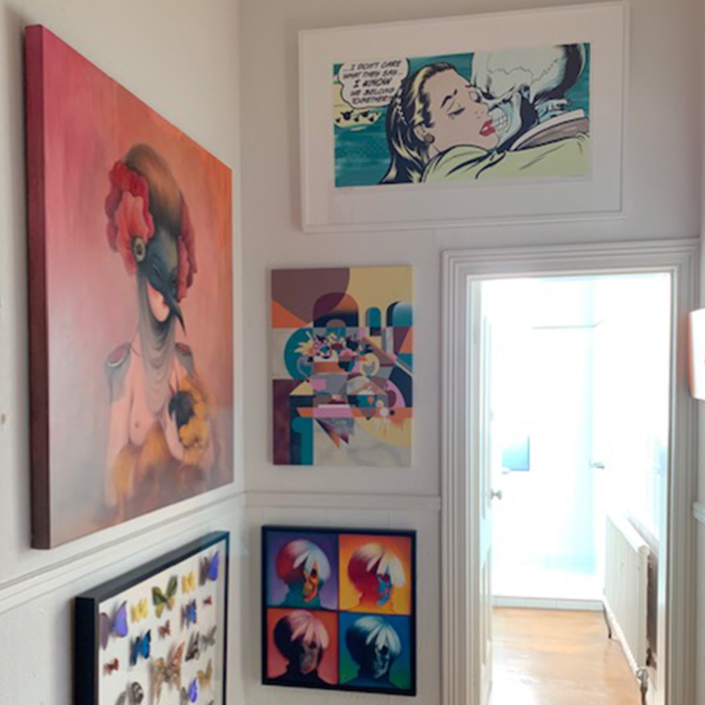 https://artcollector.net.au/wp-content/uploads/2020/06/sandra-powell.jpg
1000
1000
MaddyMatheson
https://artcollector.net.au/wp-content/uploads/2021/11/Art-Collector-logos-transparency-WHITE-1080x1080px-2.png
MaddyMatheson
2020-06-09 15:44:41
2020-06-09 15:44:41
At Home With Your Collection: Sandra Powell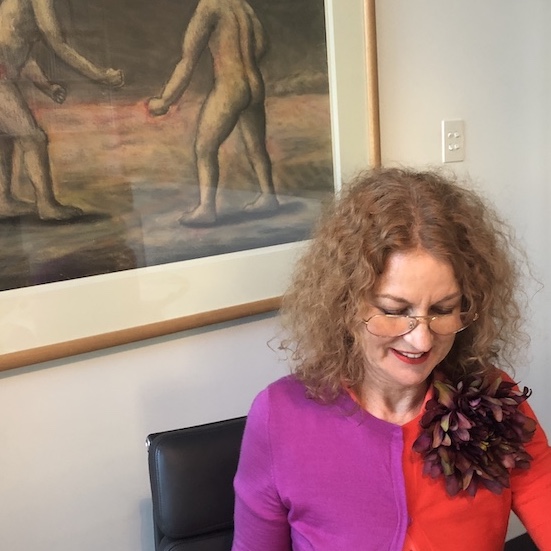 https://artcollector.net.au/wp-content/uploads/2020/06/1.-Sally_pb-copy.jpg
551
551
Camilla Wagstaff
https://artcollector.net.au/wp-content/uploads/2021/11/Art-Collector-logos-transparency-WHITE-1080x1080px-2.png
Camilla Wagstaff
2020-06-01 17:30:48
2020-06-01 17:30:48
At Home With Your Collection: Sally Ball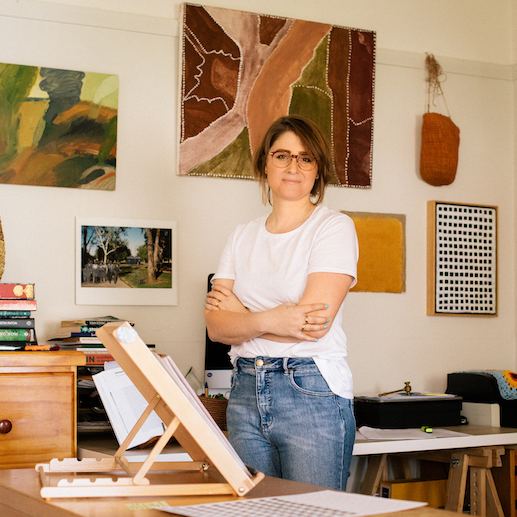 https://artcollector.net.au/wp-content/uploads/2020/05/HMF_workspace_JacquieManning-copy.jpg
517
517
Camilla Wagstaff
https://artcollector.net.au/wp-content/uploads/2021/11/Art-Collector-logos-transparency-WHITE-1080x1080px-2.png
Camilla Wagstaff
2020-05-19 14:26:18
2020-05-19 14:26:18
At Home With Your Collection: Hayley Megan French