Doug Moran National Portrait Prize
Medium / category: Portraiture
Eligibility: Australian citizens or permanent residents in Australia
The Doug Moran National Portrait Prize encourages both excellence and creativity in contemporary Australian portraiture. Since its establishment in 1988 by passionate supporters of the arts, Doug and Greta Moran AO, the Prize has supported artists striving to achieve success and recognition in portraiture.
Artists are asked to interpret the look and personality of a chosen sitter, either unknown or well known from any walk of Australian life. Your sitter should be or should have been aware of your intent to enter their portrait in the Doug Moran National Portrait Prize. Entries must be original works painted in oil, acrylic, watercolour, ink, pastel, egg tempera or mixed media.
The Prize is acquisitive and the winning artwork immediately becomes the property of the Moran Arts Foundation, to be held and exhibited as part of the Moran Collection.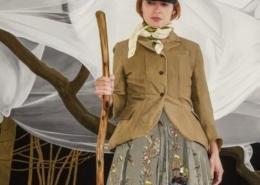 https://artcollector.net.au/wp-content/uploads/2022/12/Portia-Geach.jpeg
383
383
Camilla Wagstaff
https://artcollector.net.au/wp-content/uploads/2021/11/Art-Collector-logos-transparency-WHITE-1080x1080px-2.png
Camilla Wagstaff
2022-12-20 16:09:38
2022-12-20 16:09:38
Portia Geach Memorial Award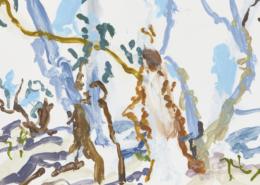 https://artcollector.net.au/wp-content/uploads/2022/12/Paddington-Art-Prize.jpeg
949
949
Camilla Wagstaff
https://artcollector.net.au/wp-content/uploads/2021/11/Art-Collector-logos-transparency-WHITE-1080x1080px-2.png
Camilla Wagstaff
2022-12-20 16:04:51
2022-12-20 16:04:51
Paddington Art Prize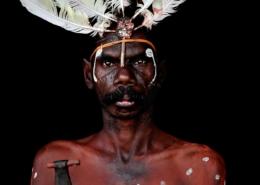 https://artcollector.net.au/wp-content/uploads/2022/12/National-Photographic-Portrait-Prize.jpeg
1398
1398
Camilla Wagstaff
https://artcollector.net.au/wp-content/uploads/2021/11/Art-Collector-logos-transparency-WHITE-1080x1080px-2.png
Camilla Wagstaff
2022-12-20 14:44:04
2022-12-20 14:44:04
National Photographic Portrait Prize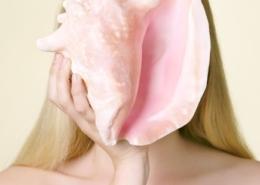 https://artcollector.net.au/wp-content/uploads/2022/12/National-Artists-Self-Portrait-Prize.jpeg
435
435
Camilla Wagstaff
https://artcollector.net.au/wp-content/uploads/2021/11/Art-Collector-logos-transparency-WHITE-1080x1080px-2.png
Camilla Wagstaff
2022-12-20 14:34:04
2022-12-20 14:34:04
National Artists Self Portrait Prize